A day after unveiling updated Macs with M2 processors, Apple has surprisingly announced another refreshed product: the return of the full-size HomePod. The original model was discontinued in March 2021 and was assumed to have sold poorly, making the decision to make a new one surprising, to say the least.
Design-wise, the new model appears largely unchanged from its predecessor: there's no sign, for example, of the widely rumored screen upgrade, which a colleague points out would have made a lot of sense with Apple Music's recently added karaoke feature. It's 4mm shorter than the original model, and roughly 200g lighter and Apple says it's now made from "a seamless, acoustically transparent mesh fabric."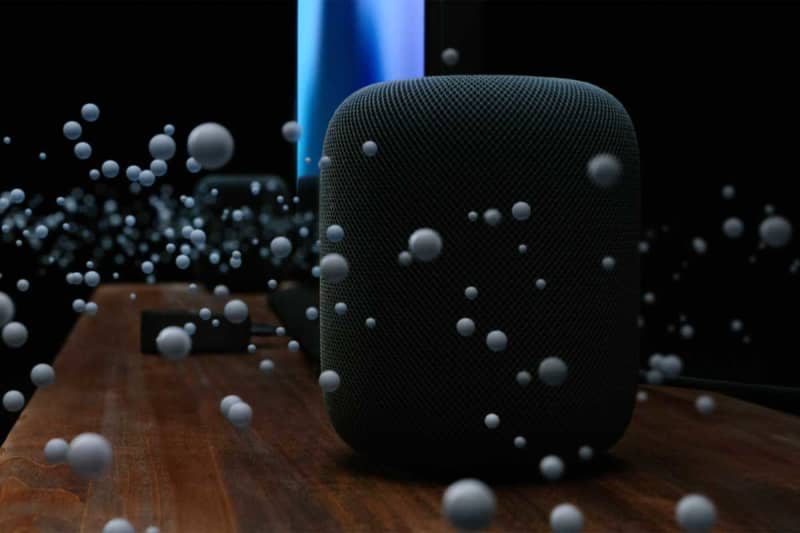 Apple
Apple hasn't even added any new colors. Like the original model, the new HomePod comes in either black (Midnight) or white, whereas the HomePod mini also offers blue, yellow, and orange. Those extra colors arrived about a year after launch, however, so perhaps the HomePod 2 will get them in due course.
The hardware inside the attractive cylinder chassis has been upgraded, but not dramatically so from the sounds of Apple's press release. It supports Thread and gets an Ultra Wideband chip for device proximity purposes, as well as temperature and humidity sensors, but still doesn't get Bluetooth 5.3 or Wi-Fi 6e. One intriguing upgrade, however, is called Sound Recognition. This is designed to detect sounds such as smoke and carbon monoxide alarms and notify the user about them through an iPhone alert. But this feature won't be available at launch. Apple says Sound Recognition will be added in a software update in spring.
In terms of expected audio performance, it doesn't 'sound' like there's much to choose between the two generations. We'll have to test out the new HomePod before delivering a verdict, of course, but Apple doesn't claim or appear able to substantiate any great audio advances: there are two fewer "horn-loaded tweeters" and two fewer microphones than the original model, but these things are unlikely to transform the experience for audiophiles. Then again, audio quality was never the problem with the full-size HomePod, which always delivered excellent sound; the problems were more related to its price and the limitations of its smart features.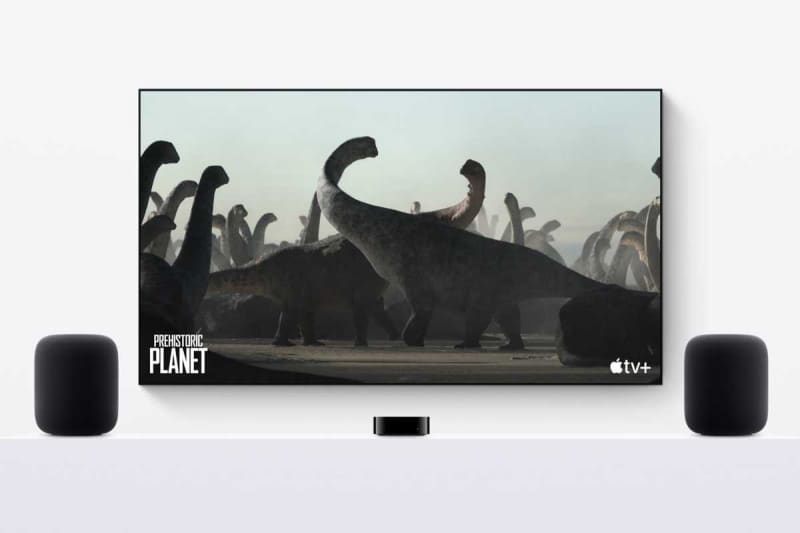 Apple
Oddly enough, anecdotal evidence suggests that Siri, which in theory should be by far the most convenient way to control the HomePod, hasn't improved since the original HomePod was discontinued. Perhaps it is simply more ambitious now, but errors (such as mishearing the name of a band or song, or deciding to guess what to play based on a wild misunderstanding) seem far more common than in previous years. If Apple expects the HomePod to be a success the second time around, we hope it has budgeted for plenty of time to iron out Siri's problems.
The second-gen HomePod costs $299/£299 and will be available beginning February 3, although you can place an order now. In the U.S. at least, that's the same price asked for the original HomePod just before it was discontinued. While the original model cost $349 at launch, a price cut dropped it to $299 in April 2019.