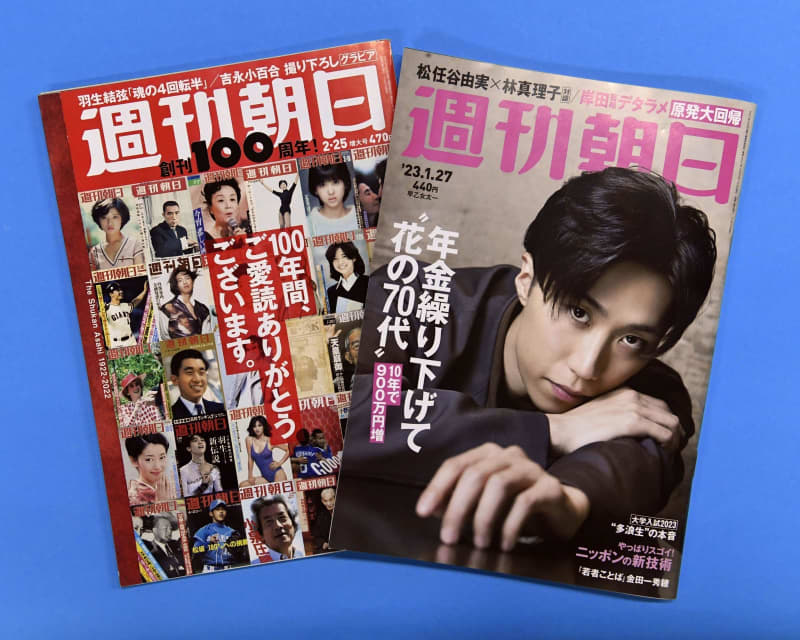 Japanese weekly news magazine Shukan Asahi will print its final edition in May, its publisher said Thursday, with its over 100-year publication history coming to an end due to a shift in readership and advertising revenue to digital media.
Asahi Shimbun Publications Inc. said it will focus its resources on digital media content and book publishing. The publisher, a unit of national daily The Asahi Shimbun Co., said it sold 74,125 copies of the magazine in December.
Shukan Asahi, launched in 1922, is known for its focus on social issues including politics, economics and education, setting it apart from other weekly magazines launched from the 1950s onward that sought sales by running celebrity gossip and entertainment news.
It attracted public attention through its publication of serials by renowned writers such as Ryotaro Shiba and Haruki Murakami.
In 2012, the president of the publisher resigned to take responsibility for articles printed about then Osaka Mayor Toru Hashimoto's background following protests by Hashimoto and a review by an independent panel of experts.