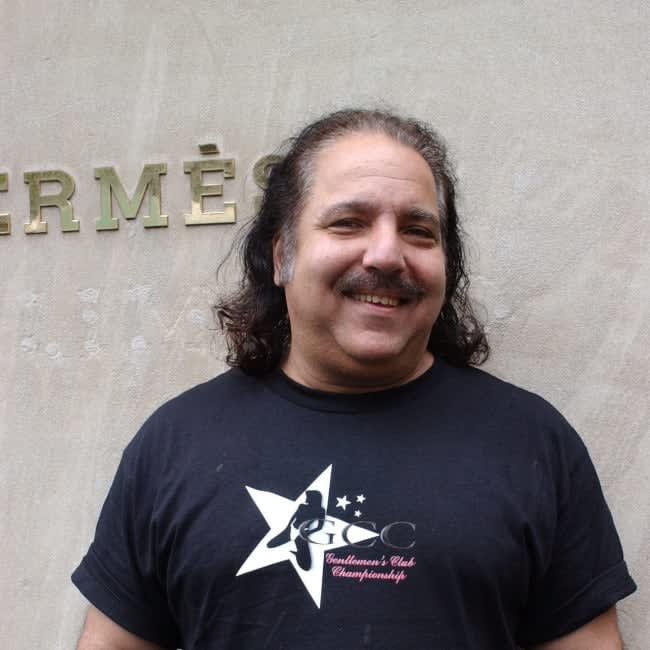 Ron Jeremy has been declared mentally incompetent to stand trial.
The 69-year-old retired adult film star - whose full name is Ronald Jeremy Hyatt - has been indicted on over 30 counts of rape and sexual assault but Los Angeles Superior Court Judge Ronald S. Harris told a hearing on Tuesday (17.01.23) that the accused had "incurable neurocognitive decline", following reports he has severe dementia.
The Los Angeles County District Attorney's Office declined to comment about the judge's ruling, and a hearing about Ron's placement in a state hospital has been scheduled for 7 February.
A lawyer for the disgraced star - who has been in prison since his arrest - said Ron's mental state means he likely won't be able to "prove his innocence".
Stuart Goldfarb told People magazine: "The judge found that he was not competent to assist his attorney in trial.
"So, the criminal case gets essentially put on hold until he can become competent and sometimes people have cognitive disabilities that can't be cured.
"Two and a half years ago when he was arrested I made a comment that I felt very strongly that he was going to be found innocent. Two years and a half have gone by and I feel had we gone to trial he would have been acquitted.
"Unfortunately, because of his mental condition he won't have that opportunity to prove his innocence."
The Los Angeles Times newspaper previously obtained an email in which LA County Deputy District Attorney Paul Thompson said mental health experts had been enlisted by both the 'Terror Firma' actor's legal team and prosecutors, who determined his condition and found no evidence he was faking.
He wrote: "As a result of the agreement of the experts, the defendant will be declared incompetent to stand trial ... his prognosis for improvement is not good.
"If he does not improve, we will not be able to try him for his crimes.
"Because criminal proceedings are suspended as long as he is incompetent, we also cannot get a guilty plea from him or discuss other measures to get justice for the victims in this case."
The former porn star had pleaded not guilty to a dozen counts of forcible rape, seven counts of forcible oral copulation, six counts of sexual battery by restraint, four counts of sexual penetration by a foreign object and two counts of sexual penetration of an unconscious or asleep person.
The actor also faced one count of committing a lewd act on a minor, stemming from an accusation he sexually assaulted a 15-year-old girl at a party in Santa Clarita, California, in June 2004.