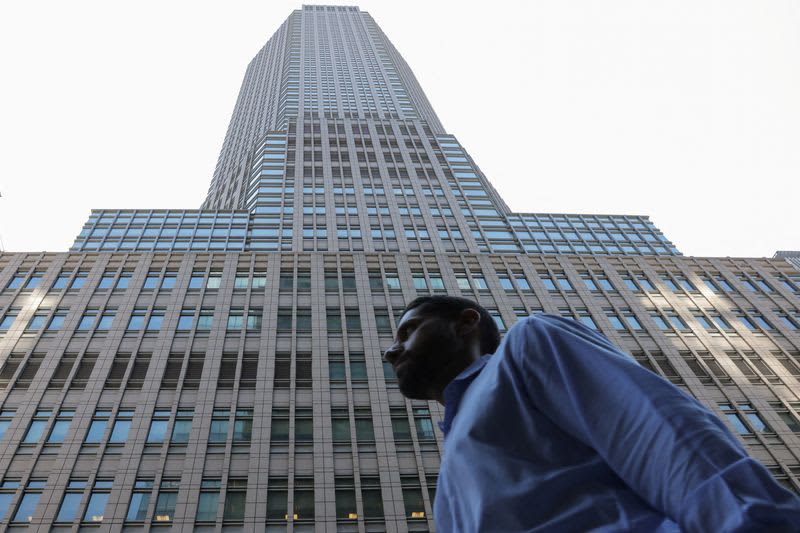 (Reuters) - JPMorgan Chase & Co has set aside at least $10 billion to back its foray into the world of direct lending, a person with knowledge of the matter told Reuters on Thursday.
The Wall Street titan's move into the market is likely to put it head to head with established sector heavyweights such as Ares Management Corp and Apollo Global Management.
The largest U.S. bank by assets is also prepared to make many more billions of dollars available if it sees the opportunity to deploy additional capital, according to Bloomberg Law, which had first reported the news.
JPMorgan declined to comment on the report.
Last week, JPMorgan Chief Financial Officer Jeremy Barnum told investors the bank was "absolutely open for business" in leveraged lending even as other U.S. banks are expected to book significant losses on risky loans underwritten last year.
The bank's finance chief was commenting alongside its fourth-quarter results, which saw the lender beat forecasts for profit on the back of a strong performance at its trading unit.
JPMorgan Asset Management has in recent years separately expanded its private credit platform unit, which targets opportunities in the direct lending segment, with plans to expand into other private credit strategies in the future.
(Reporting by Manya Saini in Bengaluru and Saeed Azhar in New York; Editing by Krishna Chandra Eluri)