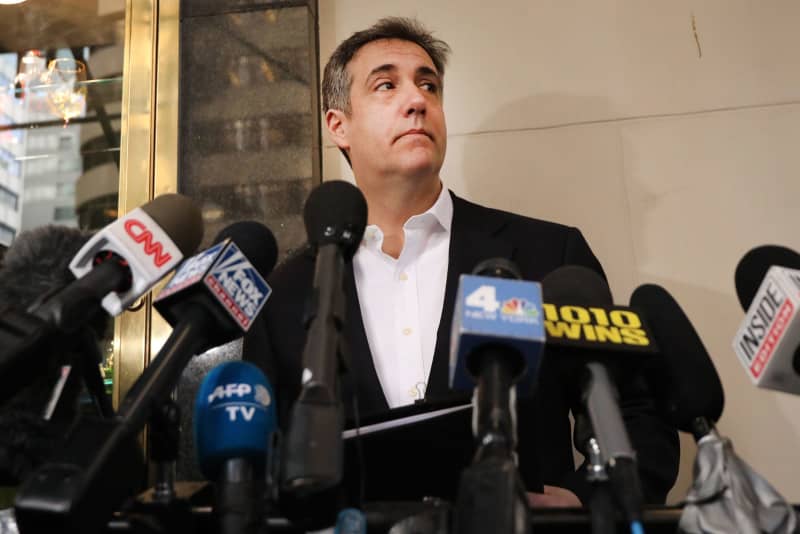 We've made no bones about it: When, much to the chagrin of prosecutors who'd been building a case for months, Alvin Bragg moved a major fraud investigation of Donald Trump to the cold back burner, the Manhattan district attorney made a big mistake. He seemed to have a credible case that Trump fabricated financial statements, and he didn't press it — in part out of an apparent fear that to build his case, he'd have to rely on the word of liars like former Trump fixer Michael Cohen.
But Bragg's been steadily redeeming himself since. The DA took the Trump Organization to court, winning a conviction and $1.6 million in fines for its systematic cheating of taxpayers. And now he's brought Cohen, the disgraced admitted federal felon he seemed shy about making his star witness before, back for questioning as his office investigates whether the former president broke any laws surrounding the hush-money payment made to porn star Stormy Daniels a month before the 2016 presidential election.
Prosecutors ought never go on long, politically motivated hunts to try to bring down white whales, whether they're named Biden, Trump or anything else. But if there's a credible case that Trump broke the law — and if the DA can demonstrate that he'd have prosecuted more ordinary fish in the sea who engaged in similar misconduct — charges should be brought.
Cohen comes with more baggage than could fit into the trunk of one of the yellow cabs whose medallions he used to own. For years, he amorally did the bidding of Trump. Then he lied to Congress. He evaded his taxes and broke campaign finance law and went to prison for it.
As Bragg now seems to understand, none of that means Cohen doesn't have real and relevant information about potential crimes committed by his former boss and other associates. It took murderer Sammy "The Bull" Gravano to bring down John Gotti. Find out what laws were broken and then, exercising intelligent discretion, hold Trump to account.
———