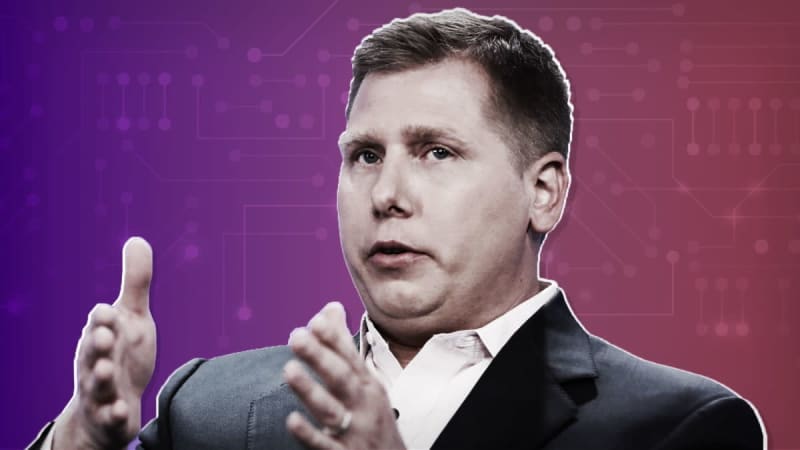 By Luc Olinga
The crypto lender, a subsidiary of billionaire Barry Silbert's crypto empire, has filed for bankruptcy after weeks of speculation.
Another renowned crypto firm is down.
The fall of Sam Bankman-Fried's crypto empire continues to wreak havoc on the cryptocurrency industry.
Crypto lender Genesis Global Holdco LLC filed for bankruptcy on January 19, victim of its business dealings with the FTX cryptocurrency exchange.
FTX and its sister company Alameda Research, a hedge fund and trading platform, were the flagships of Bankman-Fried's empire, which collapsed overnight on November 11 after being unable to meet massive withdrawals of funds from their panicked clients.
Genesis (GGH) and two subsidiaries Genesis Global Capital et Genesis Asia Pacific have filed for Chapter 11 bankruptcy protection in the Southern District of New York. Genesis Global Capital has indicated that it has assets and liabilities of between $1 billion and $50 billion each time.
100,000 Creditors
The company also has more than 100,000 creditors. The first 50 unsecured claims represent approximately $3.4 billion.
Genesis's other subsidiaries involved in the derivatives and spot trading and custody businesses and Genesis Global Trading are not included in the filing and continue client trading operations, the company said in a statement.
The firm wants to use the bankruptcy procedure to create a trust. The latter will then be responsible for distributing the assets to the creditors. The plan revolves around selling the assets and raising capital that would enable the business to emerge under new ownership.
As a result, Genesis said it would initiate a marketing and sale process to monetize GGH's assets or otherwise raise capital, using the transaction proceeds to pay creditors.
If the marketing process does not result in a sale or capital raise, creditors will receive ownership interests in reorganized GGH.
Genesis also said it has more than $150 million in cash on hand and plans to use it to fund its ongoing business operations and facilitate the restructuring process. Chapter 11 allows a firm to continue operating while working ways to repay creditors.
But redemptions and new loan originations in the lending business remain suspended, and claims will be addressed in court, the company said.
"While we have made significant progress refining our business plans to remedy liquidity issues caused by the recent extraordinary challenges in our industry, including the default of Three Arrows Capital and the bankruptcy of FTX, an in-court restructuring presents the most effective avenue through which to preserve assets and create the best possible outcome for all Genesis stakeholders," said Derar Islim, Genesis Interim CEO.
Billionaire Silbert's Empire Is Vulnerable
Genesis' downfall had become a matter of days after the company suspended withdrawals in November as a consequence of FTX's setbacks.
The company, which had already been affected by the liquidation of crypto hedge fund Three Arrows Capital, or 3AC, in the summer, had accounts on FTX that had been locked after the cryptocurrency exchange filed for bankruptcy.
Genesis, a centerpiece of Digital Currency Group (DCG), a crypto industry juggernaut founded and run by Barry Silbert, had therefore found itself short of cash to meet withdrawal requests from its customers. This situation has sparked a battle with Gemini, the cryptocurrency exchange founded by billionaire twins Tyler and Cameron Winklevoss.
Genesis is Gemini's partner in a rewards program Gemini offered to attract customers. The program is called Gemini Earn. It's a savings product that promises customers of the cryptocurrency exchange as much as an 8% annual return on crypto deposits, depending on which assets are held.
Under this program, Genesis serves as Gemini's primary lender. Genesis owes $900 million to Gemini's Earn users. After Genesis stopped customers from making withdrawals and issuing new loans as a result of the bankruptcy of FTX, Gemini was also forced to pause withdrawals related to Gemini Earn.
The two parties have been in discussion for weeks. The discussions turned into a battle between Silbert and Cameron Winklevoss who accuse each other of bad faith.
The Gemini Earn program is also in the sights of regulators. On January 12, the Securities and Exchange Commission (SEC) charged Genesis and Gemini with the unregistered offer and sale of securities through the Gemini Earn crypto asset lending program.
Genesis and Gemini "raised billions of dollars' worth of crypto assets from hundreds of thousands of investors," through the unregistered offering, the regulator alleged.
The bankruptcy of Genesis also suggests that Silbert's crypto empire is vulnerable. DCG announced on January 17 to suspend quarterly dividends to preserve its liquidity.
Besides Genesis, DCG controls Grayscale Investments, a digital asset management company that runs a Bitcoin Trust.
DCG is also the parent company of Foundry Digital, a crypto mining service provider, and Luno, a London-based cryptocurrency exchange. It also owns crypto news platform CoinDesk, which has hired investment bank Lazard to explore its sale.
"The decision to put Genesis into bankruptcy does not insulate Barry [Silbert], DCG, and any other wrongdoers from accountability," Cameron Winklevoss reacted on Twitter. "Unless Barry and DCG come to their senses and make a fair offer to creditors, we will be filing a lawsuit against Barry and DCG imminently."