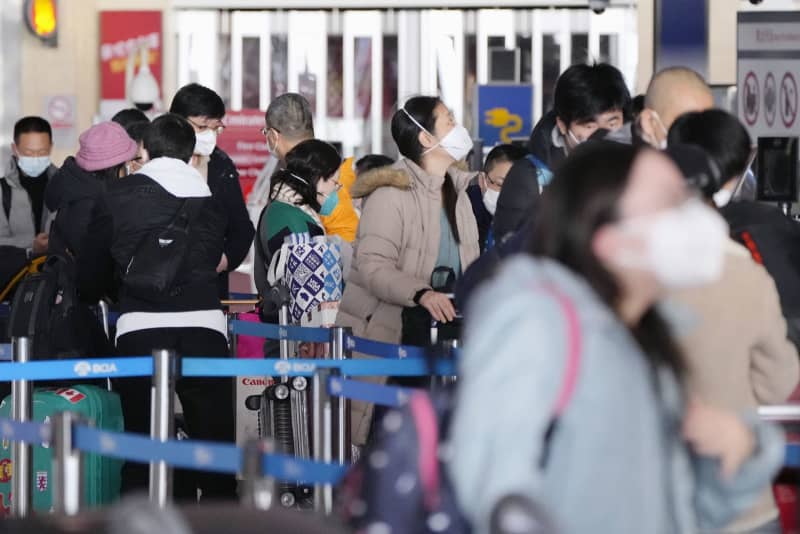 China said Friday it will allow group tours to resume to 20 countries starting Feb. 6 after it reopened its borders and abandoned quarantine measures earlier this month in a full departure from its strict "zero-COVID" policy, but Japan was not among the destinations.
Beijing suspended overseas group tours in January 2020 amid the spread of COVID-19. The 20 countries include Thailand, Indonesia, and the Philippines.
In addition to group tours, travelers will be able to resume booking airline tickets and hotel packages. The Chinese Culture and Tourism Ministry said the restart on a trial basis is "significant in promoting the recovery and development of the tourism industry."
China said in late December that outbound tourism for Chinese citizens would be resumed "in an orderly manner" in accordance with the international situation regarding the pandemic.
As Beijing reopened its borders on Jan. 8, a number of countries, including Japan and South Korea, have strengthened their border controls for travelers from China to prevent the spread of COVID-19 amid fears over widespread infections there.
In response, Beijing halted issuing visas to citizens of the two Asian neighbors, criticizing their entry restrictions on visitors from China as "discriminatory."
Chinese Foreign Ministry spokesman Wang Wenbin said Friday many countries have "extended a warm welcome" to Chinese tourists, and many Chinese people are looking forward to traveling overseas.
He said at a press conference that the government reminds Chinese tourists to take extra care, monitor their health before departure and follow host countries' COVID protocols to ensure they have a pleasant trip.