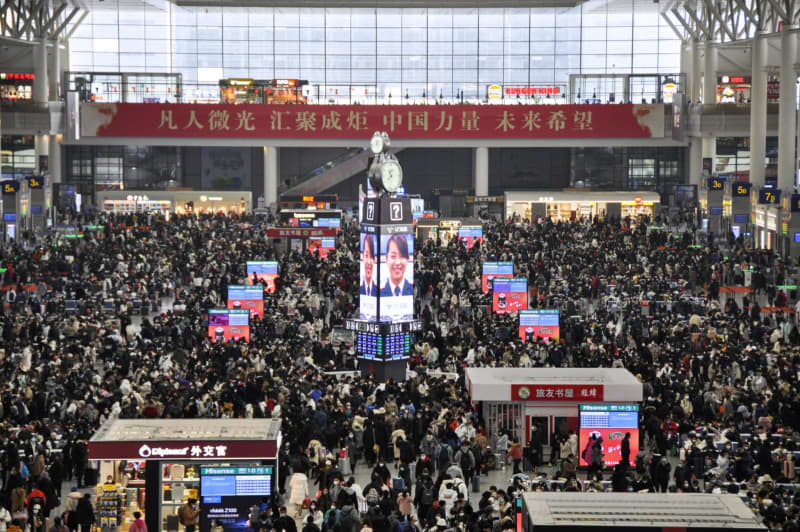 The weeklong Lunar New Year holidays in China began on Saturday with no COVID restrictions after the country significantly eased its antivirus measures, but the expected large-scale human migration is prompting concern over possible outbreaks in rural areas with less developed health care systems.
President Xi Jinping has called for efforts to improve medical care for those most vulnerable to the novel coronavirus in rural areas and requested stricter measures to prevent cluster infections at nursing homes and welfare facilities to protect the elderly.
It marked the first Chinese New Year vacation period in four years without any restrictions on people's movements.
About 2.1 billion domestic journeys are anticipated over the 40-day Spring Festival travel rush through Feb. 15, almost double the figure in the same season the previous year.
Under strict antivirus measures maintained until last month in China, people were required to present negative COVID-19 certificates on a smartphone app, with travel records on a different app often needed to use public transportation, enter shopping malls and access office buildings.
Chinese health authorities said earlier in the week that new infections in the country have surpassed their previous peak, with declines in the numbers of severe cases and patients with high fevers.