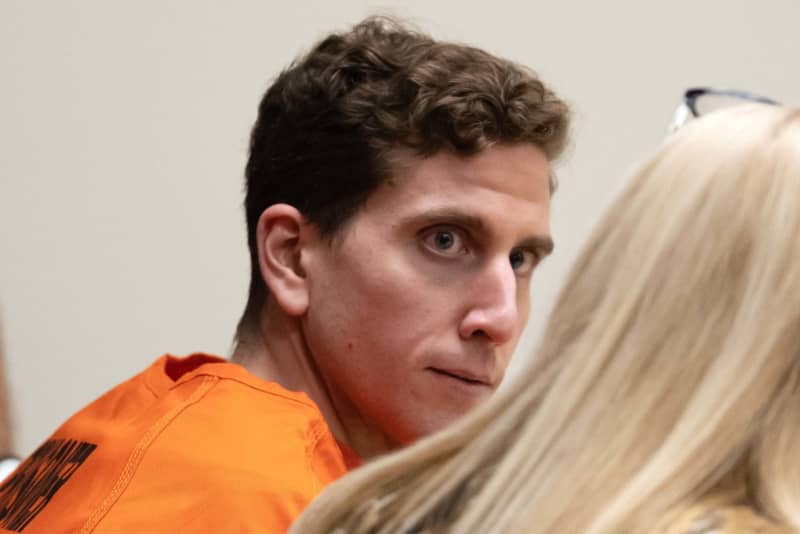 The 28-year-old man suspected of killing four Idaho college students in their beds might have been a customer at the restaurant where two of those victims worked.
A Mad Greek employee who worked with Madison Mogen, 21, and Xana Kernodle, 20, told People murder suspect Bryan Kohberger visited the restaurant where the women were servers at least twice. That colleague said Kohberger — who's requested vegan meals while incarcerated — ordered vegan pizzas from the Moscow, Idaho restaurant.
It's not clear if Mogen or Kernodle waited on their accused killer, who reportedly followed the two women, as well as a third roommate he's accused of stabbing, on social media. Their co-worker found Kohberger's visits unremarkable and only appears to remember his order.
Law enforcement is reviewing surveillance video from the family-owned business, according to People.
Mogen was found stabbed in her bedroom alongside her best friend Kaylee Goncalves on Nov. 13. Kernodle was killed in the same room as her boyfriend, Ethan Chapin, who was staying over. Kohberger's motive for allegedly killing the quartet is unclear. A knife sheath with his DNA was found in Mogen's room, investigators claim. A murder weapon hasn't been recovered.
Kohberger was arrested at his family's Pennsylvania home on Dec. 30 after driving cross-country with his father. He did not challenge extradition and is "eager to be exonerated," according to his attorney. He's due in court again June 26.
Moscow police chief James Frey told ABC News earlier this month "we believe we have our guy."