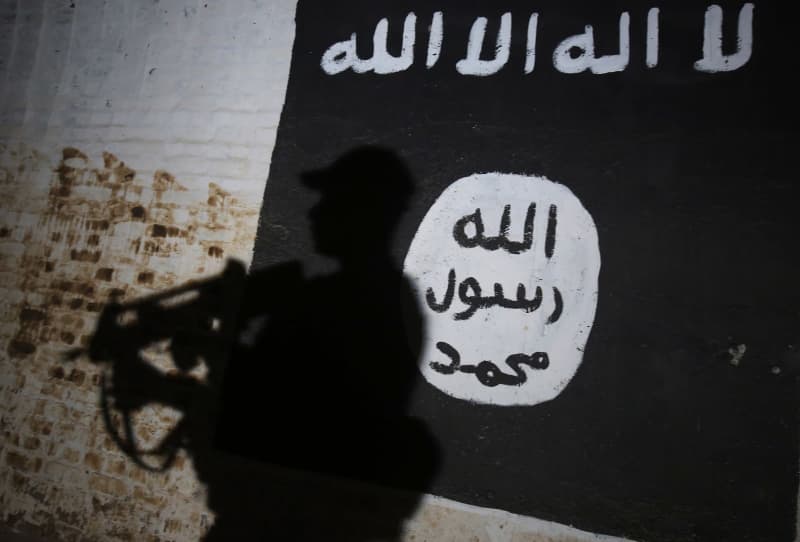 He's accused of leaving behind his life and family in Brooklyn to fight and train snipers for ISIS — and now a Brooklyn jury will decide his fate.
Ruslan Asainov, 46, is set to go on trial in Brooklyn Federal Court this week for conspiring to provide material support for terrorists. Prosecutors say he pulled up roots in the U.S. and made his way to Syria to become a "warrior, sniper and sniper trainer" for the jihadi organization.
Court filings show that prosecutors plan to introduce communications between Asainov and other members of the terrorist organization — including former Brooklyn resident Mirsad Kandic, a high-ranking ISIS propagandist and recruiter who was found guilty of terrorism charges by a federal jury last year.
Kandic and Asainov arrived in Turkey at the same time and traveled to Syria to join ISIS together. In one correspondence seized by authorities, Kandic can be heard praising Asainov as "one of the best,".
"He is emir (i.e., boss or leader) of muascar (i.e., training camp) for a long time, of snipers, for a few years now. He is a good brother," Kandic said in 2017, according to court documents filed in December.
Prosecutors will also likely call a confidential informant and expert witnesses on ISIS and firearms.
Asainov, a naturalized U.S. citizen, was born in Kazakhstan and lived in Brooklyn between 1998 and 2013. He married in the U.S. and had a child and converted to Islam in 2009, prosecutors said.
His interests turned to violent extremism and ISIS, and in 2013 he booked a one-way ticket to Turkey via Switzerland and then made his way to Syria, prosecutors said.
While there, prosecutors allege, he rose through the ranks and became proficient with an M-16 assault rifle equipped with night vision and a scope. He fought against the Syrian regime in Taqba and other regions of the country and became a sniper instructor, training other potential terrorist sharpshooters for almost three years.
Prosecutors say he pledged allegiance to ISIS leader Abu Bakr al-Baghdadi, who was killed in a U.S. Special Forces strike in 2019. He burned his U.S. passport and was given an Islamic State identification number, authorities charge.
Even though he was still married in Brooklyn, he took another wife in Taqba and had children with her, the feds say. Asainov was detained in Syria and brought back to the U.S. in 2019 to face federal charges.
Asainov made incriminating statements to authorities after his capture and before his federal court arraignment, according to court filings.
In 2020, he was caught with a makeshift ISIS flag in his cell at the now-shuttered Metropolitan Correctional Center in Manhattan, the feds say.
The jury in the case will be anonymous. Opening statements are expected to take place Monday.
Asainov's lawyer did not return a call seeking comment ahead of the trial.
If convicted, Asainov could face life in prison.
______