By Albin Sybera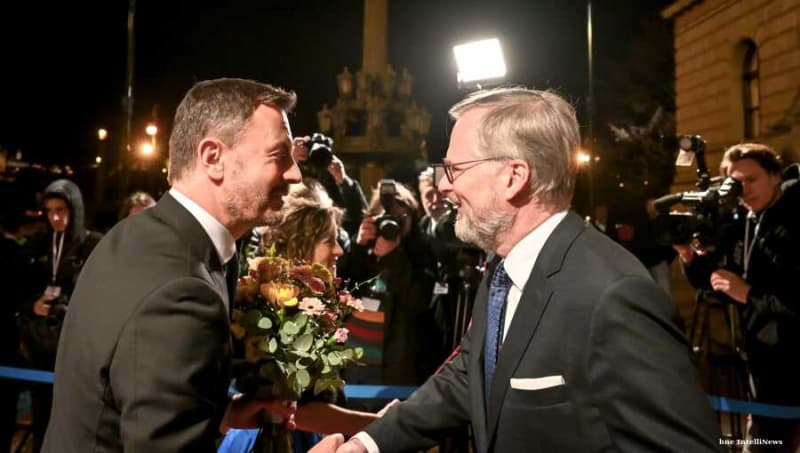 Parties of the former ruling coalition in Slovakia, which collapsed in mid-December, agreed on September 30 as the date for early elections. The agreement should pave way for securing the constitutional majority of 90 deputies in the parliament needed to pass early elections legislation. The next election is scheduled to be held in February 2024.
"The counting should work here," Prime Minister Eduard Heger said following the meeting in reference to deputies from his centre-right OLaNO, radical right-wing Sme rodina [We are a family], neoliberal SaS, and Civic Democratic Platform all agreeing to back the early elections legislation.
These combined 87 deputies in the parliament will have to rely on some of the non-aligned or opposition deputies in the 150-seat parliament. Opposition leaders have been calling for snap elections at an even earlier date.
Heger gave up on efforts to reconstruct the cabinet only last week after the SaS definitely opted for early elections. The SaS left the government last year, depriving it of its majority, and then combined with the opposition parties to bring down the cabinet in December.
The agreement came just a day after a referendum initiated by the opposition Smer-SD party was held with the question whether the parliamentary term should be shortened. Only 27.25% of eligible voters, that is 1,193,198 Slovaks, took part, making the referendum invalid as the minimal 50% voter turnout was not reached. Nearly 97% voted yes.
The referendum was criticised as an "election campaign" of Smer-SD and its offshoot Hlas-SD and a waste of public money as it had no practical effect. A number of high-ranking politicians from the caretaker cabinet as well as President Zuzana Caputova issued statements that hey will not take part in the referendum.
Only one of the nine referendums held in Slovakia since its establishment in 1993 was valid crossing the 50% participation threshold – the one held over Slovakia's EU accession.
"If we want to use the referendum as a tool then I think educating people on what is a referendum about, what its power is, and its meaning in the context of functioning political system, should be much better," political scientist Jozef Lenc was quoted as saying by Slovak public broadcaster RTVS.