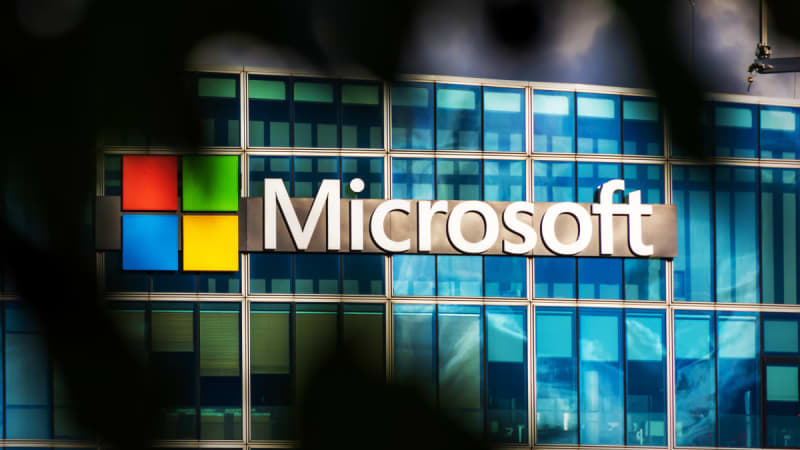 By Martin Baccardax
Microsoft said its investment in OpenAI will "accelerate AI breakthroughs to ensure these benefits are broadly shared with the world."
Microsoft (MSFT) - Get Free Report confirmed Monday that it will expand its investment in OpenAI, an artificial intelligence group founded by Tesla (TSLA) - Get Free Report CEO Elon Musk, as the tech giant ramps-up investments in advanced technologies following a big headcount cull unveiled last week.
Microsoft said the multibillion investment -- the third it's made into the group -- would extend its collaboration with OpenAI and its key consumer and business product, the ChatGPT chatbot. Earlier this month, Semafor reported the Microsoft will invest $10 billion in OpenAI in a deal that values the San Francisco-based group at around $29 billion.
Microsoft would recoup cash from OpenAI's profits under terms of the deal, Semafor reported, and then ultimately own a 49% stake in the group.
The investment would mark the third Microsoft has pumped cash into OpenAI, following a $1 billion infusion in 2019 and a smaller investment in 2017. Other media reports has suggested the ChatGPT could be used in a new version of the tech giant's Bing search engine.
"We formed our partnership with OpenAI around a shared ambition to responsibly advance cutting-edge AI research and democratize AI as a new technology platform," said CEO Satya Nadella. "In this next phase of our partnership, developers and organizations across industries will have access to the best AI infrastructure, models, and toolchain with Azure to build and run their applications."
Microsoft shares were marked 0.25% higher in pre-market trading to indicate an opening bell price of $240.80 each.
Last week , Microsoft said it would slash around 5% of its global workforce, and take a $1.2 billion charge against its second quarter earnings, as it looks to 'align costs' with customer demand and boost investment in areas such as AI and other advanced technologies.
"We're living through times of significant change, and as I meet with customers and partners, a few things are clear," Nadella said in the memo. "First, as we saw customers accelerate their digital spend during the pandemic, we're now seeing them optimize their digital spend to do more with less. We're also seeing organizations in every industry and geography exercise caution as some parts of the world are in a recession and other parts are anticipating one."
"At the same time, the next major wave of computing is being born with advances in AI, as we're turning the world's most advanced models into a new computing platform," he added.
Microsoft will publish earnings for the three months ending in December, its fiscal second quarter, on Tuesday, with analysts looking for a bottom line of $2.30 per share on revenues of $53 billion.
For the three months ending in September, overall group revenues rose 10.5% to $50.1 billion, just ahead of Street forecasts, while its bottom fell 15% to $17.3 billion.