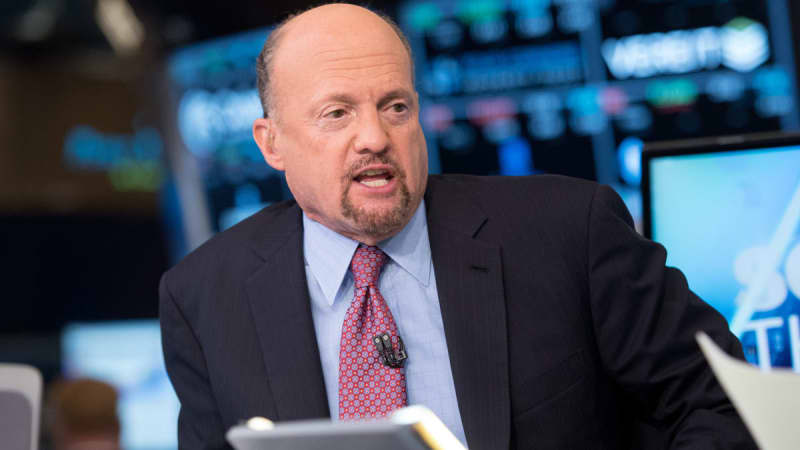 By Tony Owusu
Bitcoin has had a strong rally over the past few days, but Cramer isn't buying in.
There have been both detractors and champions for the cause as cryptocurrencies have grown and waned in popularity of the last three years.
And then there are some who have played both sides.
Enter CNBC's Jim Cramer, who has at times lambasted the very idea of bitcoin and at others has explained why he invests in the mercurial digital currency.
Bitcoin's current rally into the $23,000 has Cramer giving investment advice on the bearish side based on the charts.
"The charts, as interpreted by Carley Garner, suggest you need to ignore the crypto cheerleaders now that bitcoin's bouncing. And if you seriously want a real hedge against inflation or economic chaos, she says you should stick with gold. And I agree," Cramer said, according to CNBC.
The Carley Garner Cramer is referring to is the senior commodity market strategist and broker at DeCarley Trading.
Garner points out that the daily bitcoin futures chart and the tech-heavy Nasdaq-100 index are trading nearly in lockstep, suggesting that bitcoin is behaving more like a risk asset rather than a currency or stable hold of value.
"Imagine business owners trying to conduct transactions with shares of Facebook or Google … it's ridiculous, they're too volatile. Bitcoin is no different," Cramer said.
Bitcoin's Journey
Prices of the most popular cryptocurrency have been on the rise, breaking with a see-saw momentum seen since the bankruptcy of the FTX cryptocurrency exchange on Nov. 11.
Bitcoin was trading at $22,935 at last check Tuesday morning, rising 8.6% over the past five days.
BTC's current good momentum has unsurprisingly been hailed by billionaire Michael Saylor, one of the digital asset's staunchest supporters.
The optimism around bitcoin is due to the fact that investors are relieved by recent data around inflation that suggests that the Federal Reserve will be less aggressive in its interest rate hikes.