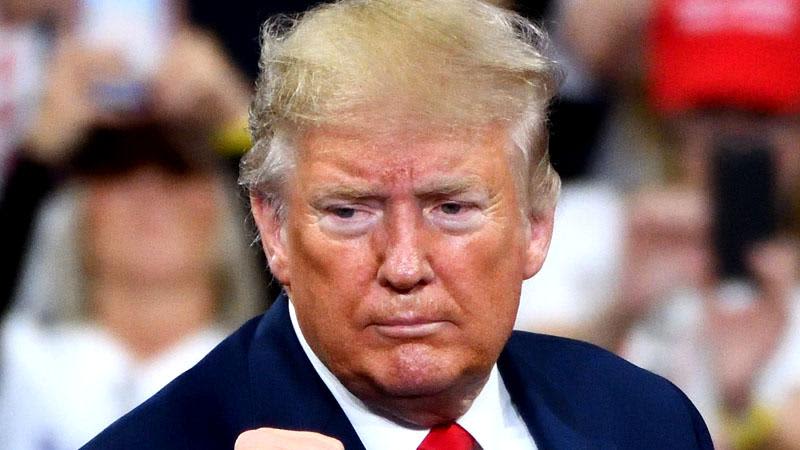 Former President Donald Trump has dropped his effort to revive a federal lawsuit challenging a civil investigation in New York into alleged fraudulent asset valuations at his real estate company, Bloomberg reports.
On Tuesday, Trump attorney Alina Habba, without explanation, filed a stipulation of voluntary dismissal of the suit.
Trump was challenging a $250 million fraud suit against him and his company brought by New York Attorney General Letitia James alleging he manipulated the value of his assets for years.
"The filing on Tuesday, which was also signed by a representative of James, comes days after Trump voluntarily dismissed a suit in Florida federal court that sought to rein in an independent monitor that was appointed to oversee some of Trump's companies during James's lawsuit," Bloomberg's report stated. "In both cases, Trump claimed the legal action against him was politically motivated."
IN OTHER NEWS: Prosecutorial 'decisions are imminent': Fulton County DA argues against releasing grand jury report in Trump case
James has also called for Trump along with his children Donald Trump Jr, Eric Trump and Ivanka Trump to be barred from purchasing property in the state for five years.
"The very foundation of his purported net worth is rooted in incredible fraud and illegality," James said in a statement last year.
Referring the title of Trump's book "The Art of Deal," she said that "Mr. Trump thought he could get away with the art of the steal, but today, that conduct ends."
Her suit detailed tactics allegedly used by Trump and his associates, saying they would represent that he had cash on hand when he didn't, change valuation properties wildly, and use "objectively false numbers to calculate property values" including at his famous triplex on Fifth Avenue.
"White collar financial crime is not a victimless crime," James said.
"When the well-connected break the law to take in more money than they are entitled to, it reduces resources available to working people, to regular people, to small businesses and to all tax payers."
With additional reporting by AFP
Recommended Links: