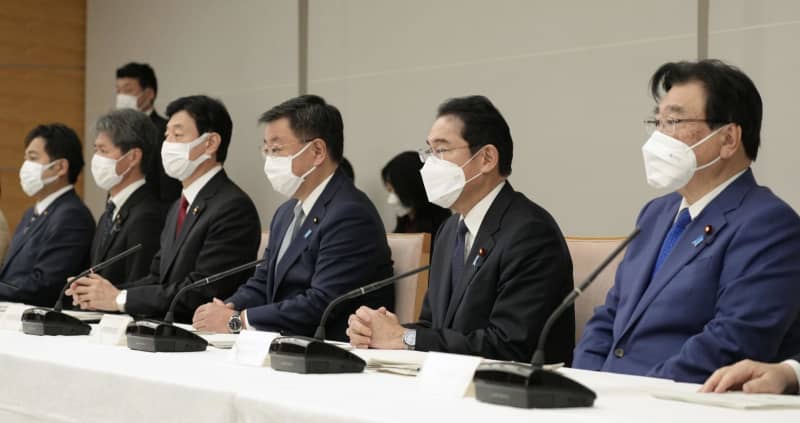 The Japanese government on Wednesday downgraded its economic outlook for the first time in 11 months, reflecting a fall in exports amid a recent surge in COVID-19 cases in China.
The Japanese economy is "picking up moderately, although some weaknesses have been seen recently," the Cabinet Office said in its overall assessment report for January, noting that it continues to be weighed down by a multitude of factors including price hikes and supply chain constraints.
The government had assessed in its December report that the economy was "picking up moderately."
"The coronavirus situation in China had not been clear, but we are now able to see a weakening in its economy," a Cabinet Office official said in a briefing for the January report. "We need to pay full attention to its effects on our exports and manufacturing."
The latest report said exports "have been in a weak tone recently," the first time the component was downgraded in 14 months, with the fall particularly marked in Asia. Exports are expected to remain relatively weak overall due to a slowdown in the global economy.
Meanwhile, assessments for imports were also lowered to be in a "weak tone," while the report said the number of bankruptcies, although still low, was recently increasing.
The government retained its view that private consumption was "picking up moderately" for the seventh straight month despite accelerating inflation, citing a rebound in demand for travel and dining out as Japanese society moves toward living with the coronavirus.
The cost of living in Japan has been pushed up by higher energy and food prices, with inflation hitting its highest level in December since 1981, government data showed Friday.
Aggressive monetary tightening in the United States and Europe continued to cast a shadow on the country's economy, the report said.
There was no upgrade in the government's assessments of major components.
The government downgraded its assessment of the overseas economy for the second consecutive month, citing the surge in coronavirus cases in China, but maintained that the overseas economy is picking up "moderately" overall.