By bne IntelIiNews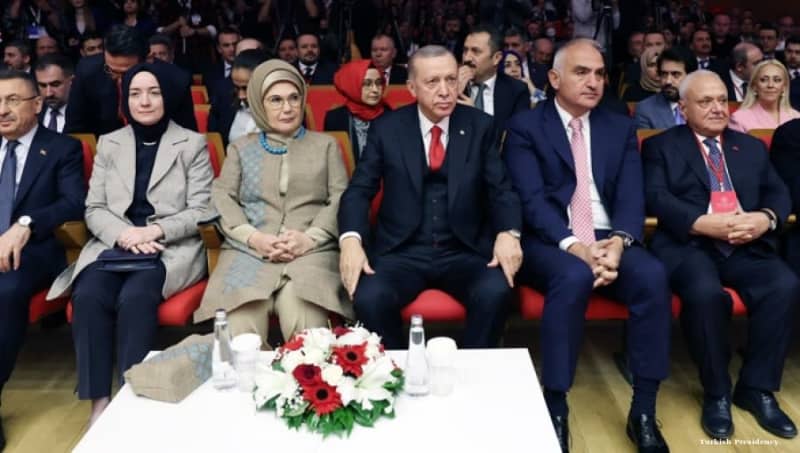 Sweden's Nato accession bid is proving "manna from heaven" for Turkish President Recep Tayyip Erdogan's campaign for re-election amid a tough contest set to culminate in May.
That's the view of analyst Timothy Ash, who on January 24 wrote in a note to investors: "The burning of the Koran in Sweden [at the weekend by a far-right political leader] will play into his hands—was it organised by Moscow?"
Erdogan has for months warned Sweden and Finland that Turkey will use its right as a Nato member to veto their bids to join the defence bloc if Ankara perceives that they have not done enough to crack down on individuals living in the Nordic countries that it claims are either Kurdish or Gulenist terrorists and militants. Ankara demanded extraditions, but Sweden pointed out that Stockholm cannot simply choose to extradite persons wanted by Turkey, as it can only act on independent decisions of its courts.
The hanging of an effigy of Erdogan by a Kurdish group outside Stockholm city hall and the burning of the Qur'an were seized on by the Turkish strongman as he declared after a cabinet meeting on January 23 that Sweden can no longer expect Turkey to endorse its Nato application.
Ash, a sovereign strategist for London-based Bluebay Asset Management, added that if Erdogan won re-election and maintained his opposition to Swedish Nato membership "then this is likely to be the basis of the most serious spat between Turkey and its Western partners and allies in generations".
Some analysts have warned that there will be various Nato member states that will wonder whether the correct course of action might be to throw Turkey out of Nato and welcome in the Nordics.
All but two of Nato's 30 members have ratified the Nordic applications, and Hungary has said it plans to do so at the opening of its parliament next month. That would leave Turkey as the lone holdout.
Erdogan will look to strengthen support from nationalists and the religiously conservative ahead of the Turkish elections.
Western capitals will hope that as soon as the elections are over, Erdogan, if re-elected, or a new president of Turkey, will shift Turkish foreign policy and allow Sweden and Finland into Nato with little further resistance. Vladimir Putin, with whom Erdogan has a complex transactional relationship, may have other ideas.
In the meantime, Sweden and Finland will try to pacify Erdogan. Swedish Prime Minister Ulf Kristersson expressed sympathy for all Muslims who were offended after the burning of the holy book.
"Freedom of expression is a fundamental part of democracy, but what is legal is not necessarily appropriate," Kristersson wrote on Twitter.
Nato Secretary General Jens Stoltenberg said he remained in close contact with officials in Sweden, Finland and Turkey. Bloomberg reported him as criticising "the kind of behaviour" seen on the streets of Stockholm but also observing that it wasn't illegal and that "freedom of speech is a very precious right".