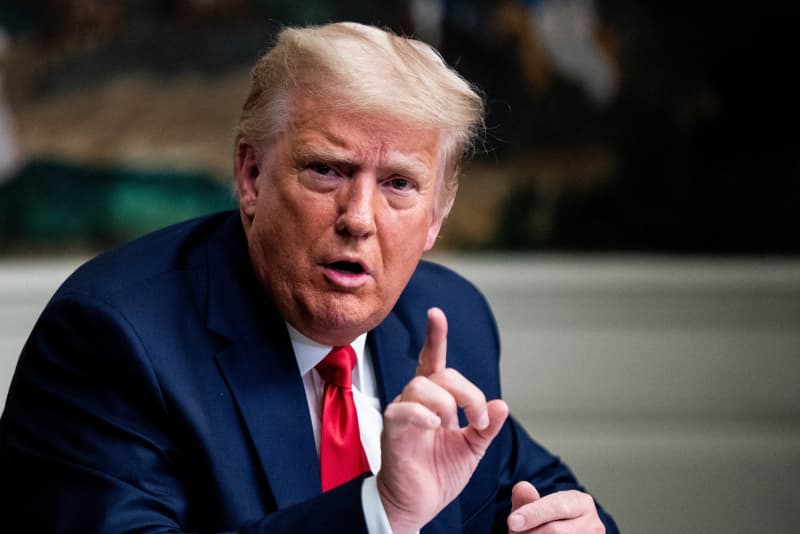 Former President Donald Trump is being allowed to return to the social media platforms that banned him following his supporters' 2021 attack on the U.S. Capitol.
His Facebook and Instagram accounts will be reinstated in the "coming weeks," an executive for Meta, which runs the sites, said in a Wednesday statement.
The move comes after Twitter reinstated Trump under new owner Elon Musk in November, though he's yet to tweet.
"As a general rule, we don't want to get in the way of open, public and democratic debate on Meta's platforms — especially in the context of elections in democratic societies like the United States," wrote the company's President of Global Affairs Nick Clegg.
"The public should be able to hear what their politicians are saying — the good, the bad and the ugly — so that they can make informed choices at the ballot box," he added.
Meta suspended Trump's accounts on Jan. 6, 2021, after hundreds of his loyalists attacked police and stormed the U.S. Capitol as lawmakers met to certify the 2020 election. Facebook founder Mark Zuckerberg said at the time that he was afraid Trump's rhetoric would "provoke further violence."
Meta said Wednesday it would put "new guardrails in place to deter repeat offenses" including heightened penalties for offenders like Trump, who will be suspended for up to two more years if he violates company rules. Those include a prohibition on inciting violence.
Clegg said Meta has determined the menace posed by the 45th president "has sufficiently receded" since he was blocked.
"We know that any decision we make on this issue will be fiercely criticized," Clegg noted.
It's not clear if or when Trump — who launched his own social media platform last February — will again post on Facebook or Instagram. But he welcomed news of Meta's decision on his Truth Social site.
"Such a thing should never again happen to a sitting President, or anybody else who is not deserving of retribution!" he stated.
Trump's team reportedly petitioned Meta for reinstatement last week.
———