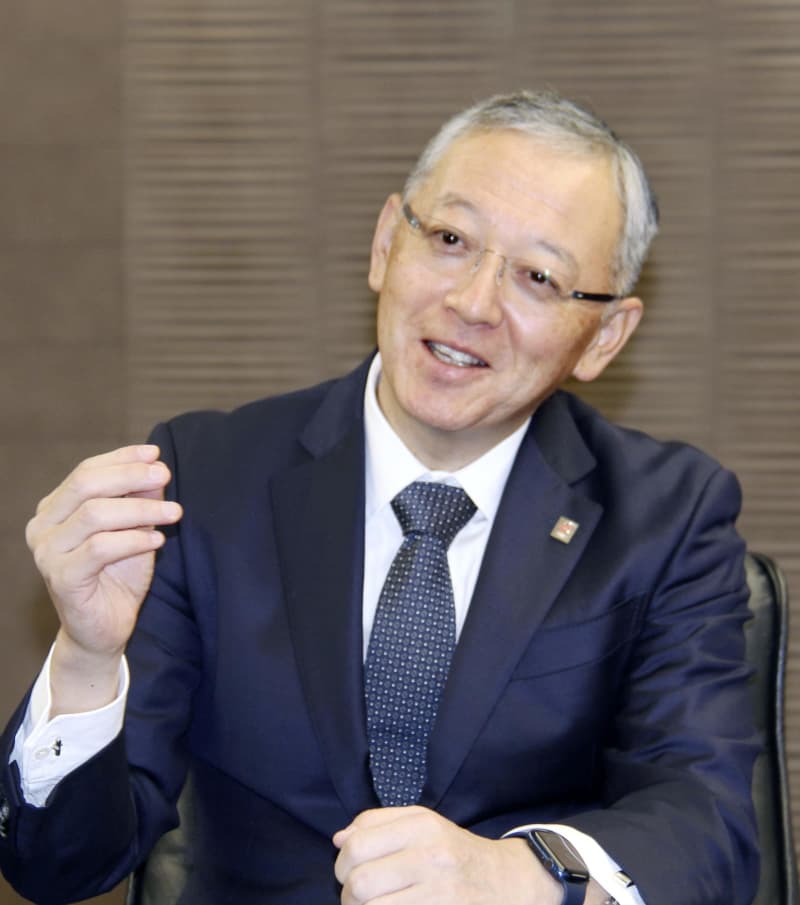 Major Japanese insurance company Sompo Holdings Inc. is attempting to change its traditional working culture by encouraging some employees to work for almost a year at start-ups and nonprofit organizations unrelated to their usual line of work.
The company hopes that their employees' diverse experiences will enhance its competitiveness in the insurance market as it ventures into new domains such as nursing care and digital realm that require a more varied skill set.
Its main business areas currently are domestic property, life and casualty insurance.
Sompo Holdings President Mikio Okumura says the company wants to encourage people to take on new challenges in unfamiliar areas. "By getting to know people with different values, we want to create a company culture desirable for developing products our clients really need," he told Kyodo News in a recent interview.
The program is set to start for a limited number of employees from fiscal 2023, with the possibility of opening it up to a greater number of applicants from fiscal 2024.
The project's participants will be chosen from those who have indicated interest in a strong career trajectory. They will be picked from Sompo Holdings' direct hires and those of group companies sent to work for the parent company.
Applicants will receive a full salary even if they are working for a non-profit organizations. They will not be treated as having left the company, but simply as being on an extended business trip, meaning that future treatment regarding pay and career development will be unaffected. The company envisions placing these people on its leadership track when they return.
Meanwhile, other insurance companies are also implementing policies to help employees further their knowledge, skills, and experience, to attract and retain quality hires and respond to employees wanting to follow their individual career aspirations.
Besides offering greater career growth opportunities, these companies are looking for ways to make themselves work-friendly.
Mitsui Sumitomo Insurance Co. lifted in 2021 a rule forbidding its employees to do side-jobs. From 2030 employees wanting to be promoted to manager will be required to undertake some out-of-company experiences either through a side-job or work at a subsidiary.
Tokio Marine & Nichido Fire Insurance Co., a property insurance subsidiary of Tokio Marine Holdings Inc., intends to abolish in fiscal 2026 the traditional Japanese system of forced geographic assignments.
Instead of demanding relocation, the company plans to increase local or mid-career recruitment in cases of workforce shortages at regional offices.
Tokio Marine Holdings President and CEO Satoru Komiya said in a separate interview, "What is most important is what each employee wants to do in our corporate group. We will definitely abolish these types of transfers as a means toward that end."
MS&AD Insurance Group Holdings Inc. is working to collaborate with employees who left the company mid-career. For example it recently asked a former employee who moved into the IT field to sit on a committee reviewing possible new business ventures using digital technology.
"We are creating a network that tells people who left our company that it's okay to come back. Leaving doesn't have to be the end, and depending on the circumstances, they may return or help us even if they remain outside the company," said President and CEO Noriyuki Hara.