By baustin@thekmgroup.co.uk (Ben Austin)
Two step-sisters are preparing to appear on the same boxing line-up for the first time – and they're just nine years old.
Tiffany and Amelia Westlake, from Eveas Drive in Sittingbourne, have been putting up their gloves since father Sam took them to one of his training sessions.
And the pre-teen pugilists have their eyes set on the highest accolades of boxing as they look to take part in their second exhibition match.
Sam was preparing for a charity match himself when he saw his daughters take an interest in what was happening at the gym. They were just four years old at the time.
Amelia said: "Our dad went first, and then me and Tiffany thought it was really good.
"We started with kick-boxing but now we've moved onto just using our hands."
Tiffany said: "We wanted to try it for a long time and then we started liking it and so got into it."
Five years on and the girls are being put through the paces by the trainers at Rumbles Boxing Academy in Sittingbourne.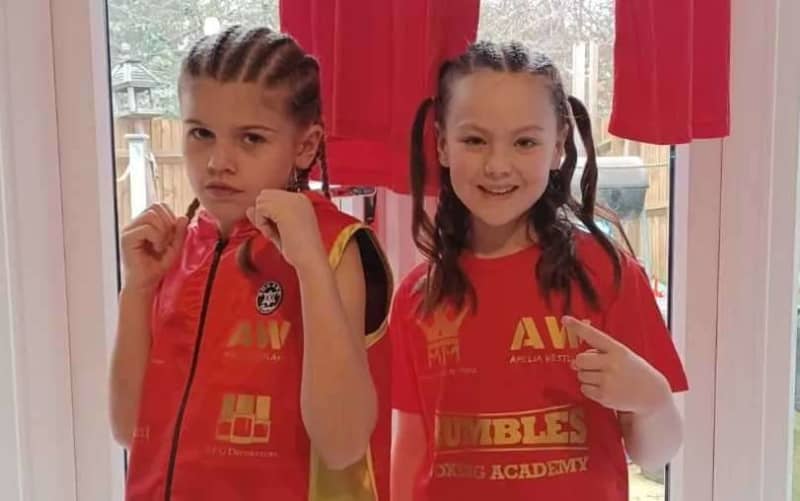 Dad Sam said: "We started going one or two nights a week and they loved it.
"Their coach, Martin McDonagh, just got on with the girls, having a laugh with them, and they started improving.
"There's lots of kids their age at the gym – boys and girls – and they have made lots of friends down there."
It wasn't long before both their efforts were rewarded and they were offered a chance to show off their talents in front of a crowd in the club's Undisputed show.
Though it is usually an adult event, the club invited them to take part in exhibition matches. Tiffany was the first to appear in October and Amelia went into the ring in December.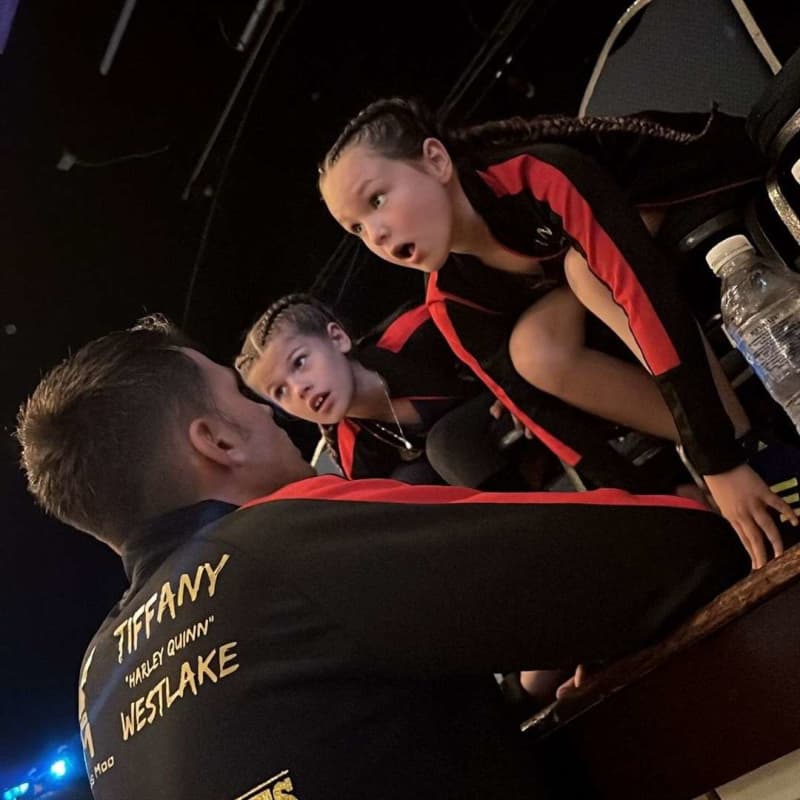 Sam said: "The coaches thought it would be good experience for the girls, at their age, getting used to the crowds and the lights and the whole occasion.
"There's no winner or loser. Basically it's a club spar but under the pressure of people watching in a big ring.
"They both did amazing and the crowds liked it and it got a big reaction as it's unusual to see kids doing it, especially little girls.
"You don't quite know how they are going to do but they knew in the bottom of their hearts they were going to do really well, and they proved it.
"And they love it. They get posters and the ring walks, and can sell tickets to friends and family."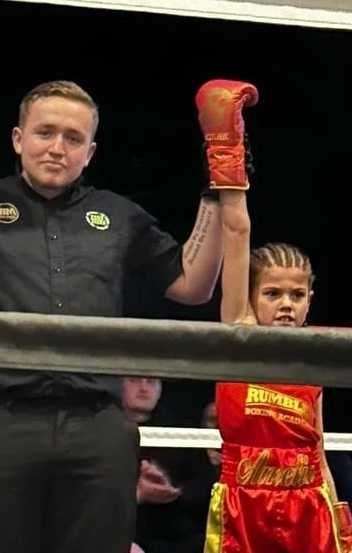 Tiffany and Amelia have been invited to compete again at the next show on April 21, and this time on the same bill, although they won't fight each other.
Boxing can be a dangerous sport and some may wince at the thought of their child taking part. Sam had some reservations, but knew he wouldn't be able to dampen his daughters' enthusiasm.
He said: "With boxing you can get hurt, though that's usually in the pro ranks, and by the time you reach that stage everyone there has been training for a long time.
"I can see why people may be worried, especially with young girls, but with boxing it's part and parcel. They are sparring twice a week already and it's similar to that.
"At the gym, newcomers are first taught to guard and protect themselves before they're allowed to spar, and the coaches all know when to step in.
"As a father, if they ever did get hurt I'd worry but that's the sport they got into and, for me, as long as they are enjoying it I wouldn't discourage them."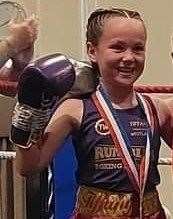 Both Tiffany and Amelia have shown promise over the past five years, and their dad and coaches see a great future in the sport for the pair.
Sam continued: "Getting them on the show spoke volumes to me. After every time they do it they always said they've done really well and it's good to get that positive feedback.
"At 12 they can start competing and going for the southern area and national titles. The gym as well has produced a lot of female fighters and so they're in the right place.
"But as long as they're still enjoying it and keep progressing and working hard, I believe we could have two national champions on our hands."
Tiffany wants to be a top boxer, a dream shared by her sister.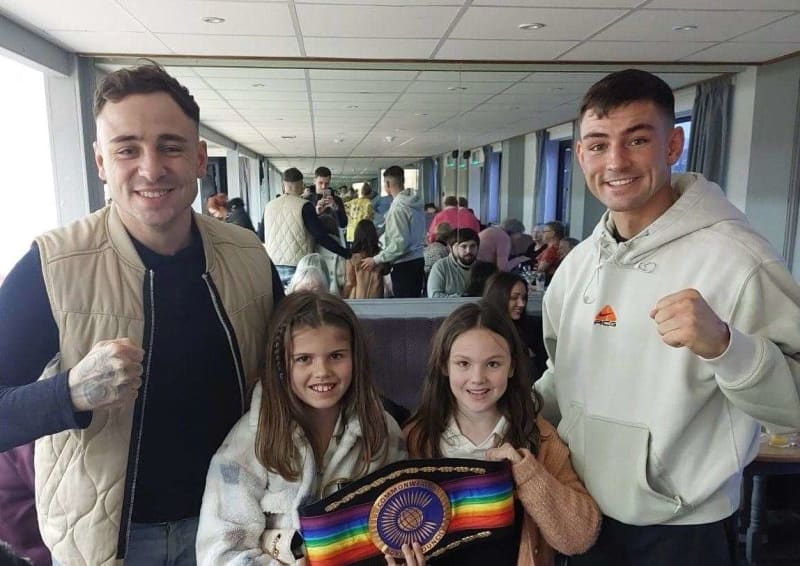 Success in the sport runs in the family with Tiffany and Amelia's cousins Sam and Sean Noakes, from Maidstone, both making the cut in professional boxing.
With the date set for their next match, the girls decided they wanted to give back and are raising money for Medway charity My Shining Star.
Sam said: "At Christmas, the girls were being a bit cheeky and naughty – as children do – and so we said 'you should be thankful as there are kids who are less fortunate than you' and then we're like 'why don't you do something for it?'
"They liked the idea and they wanted to do something local so we went online and found My Shining Star and they saw the work they were doing helping kids, some of them from Sittingbourne, and so they wanted to do it for them."
My Shining Star is a children's cancer charity which provides financial, emotional and trauma support for all family members whose lives have been affected by the disease.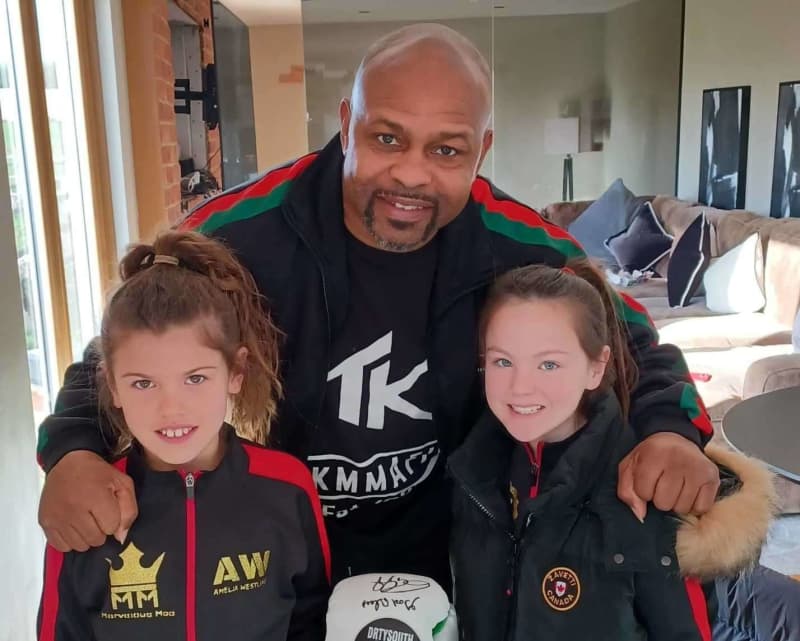 So far, Tiffany and Amelia have raised about £850 of their £2,000 target on their GoFundMe page at bit.ly/Westlakesisters.
On the night of the match the two will also be auctioning off boxing gloves signed by their coach Martin McDonagh, who is a professional boxer from Sheerness, and Roy Jones Jr. They will also be signed by their cousins Sam and Sean.
Sam said: "It's all about giving something back. I think the girls have had quite a good opportunity and for them to take it and turn it around for other people is nice."