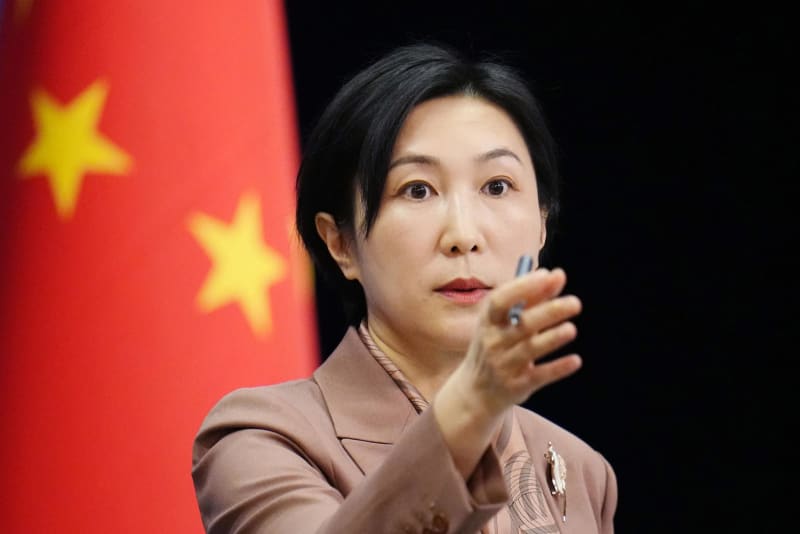 Beijing said Monday it stands ready to work with all countries to facilitate normal cross-border travel a day after lifting visa issuance restrictions on Japanese citizens that had been imposed in protest of Tokyo's tighter border controls for travelers from China.
Chinese Foreign Ministry spokeswoman Mao Ning said at a press conference that Beijing is "against politicizing" COVID-19 responses and expressed regret over South Korea's recent decision to extend its restrictions on issuing short-term visas for travelers from China through Feb. 28.
Japan, South Korea and several other countries have strengthened border controls for travelers from China, which reopened its borders and scrapped quarantine measures on Jan. 8, amid fears over widespread COVID-19 infections in the country.
On Jan. 10, Beijing halted visa issuances for Japanese and South Korean travelers, criticizing the entry restrictions on visitors from China as "discriminatory."
Mao said Monday that Beijing hopes Seoul "will remove" the policies "as soon as possible."
Japanese Chief Cabinet Secretary Hirokazu Matsuno indicated at a news conference in Tokyo on Monday that Japan will keep its stricter border controls targeting those traveling from China for the time being, saying the government will "flexibly" deal with the situation.
Chinese health authorities said Monday the situation regarding COVID-19 infections in the country has "entered a low level" phase, with a steady decline in the number of new cases despite earlier fears that the virus could spread further to rural areas during the Lunar New Year holidays through last Friday.