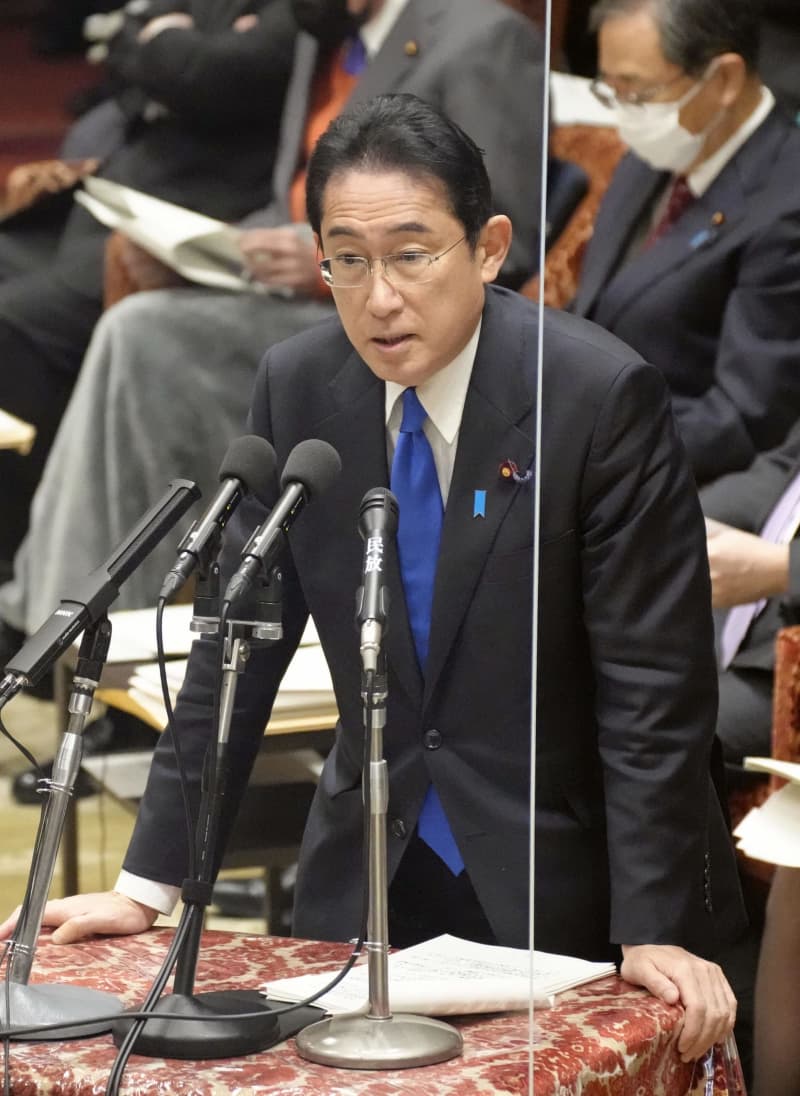 Japan's opposition bloc continued Tuesday to grill Prime Minister Fumio Kishida over a magazine report that his son and secretary, Shotaro, went on a private sightseeing trip paid for by taxpayers while on an official overseas travel in January.
At a parliamentary committee session, Kishida defended his 32-year-old son, saying he bought souvenirs for members of his Cabinet on his behalf as part of his "official duties" as secretary, without clarifying what kind of gifts he bought.
The report came amid low approval ratings for Kishida's Cabinet in the face of criticism that his administration has been eager to raise taxes to fund a planned expansion of the defense budget without a review of unneeded public spending.
Kishida also drew a backlash in October last year after he tapped Shotaro, a former employee of a famous Japanese trading company, as his executive secretary, with the opposition camp lambasting the appointment as "nepotism."
Earlier this month, Kishida made a weeklong trip to five other Group of Seven countries -- Britain, Canada, France, Italy and the United States -- in the hope of paving the way for the success of the G-7 summit in May in his home constituency in Hiroshima.
The weekly Shukan Shincho reported last week that his son visited major tourist spots and went shopping in Paris, London and Ottawa, using an official vehicle owned by the Foreign Ministry, while his father met with his counterparts and conducted other duties.
The government said there was no problem with the secretary's use of the official car, as Shotaro took photos for his father's social media accounts and purchased gifts on behalf of the premier. Kishida's administration added Shotaro did not enter any tourist facilities.
In a Diet session on Monday, Kishida refused to make any real comment on the matter, simply saying, "As we have heard various opinions, it is necessary for officials to pay attention to their behavior with a sense of tension."
Many Cabinet members, such as Chief Cabinet Secretary Hirokazu Matsuno, Foreign Minister Yoshimasa Hayashi and economic security minister Sanae Takaichi, have acknowledged that they received a souvenir from Kishida after his trip.
Yuichiro Tamaki, leader of the opposition Democratic Party for the People, said at a news conference on Tuesday that the practice of a prime minister and Cabinet members exchanging gifts following overseas trips should be abolished.
The fresh controversy over his son's sightseeing is likely to further negatively affect the support rating of Kishida's Cabinet. In a Kyodo News poll taken in December it stood at 33.1 percent, its lowest level since its launch in October 2021.
Shotaro, the eldest of Kishioda's three sons, graduated from Keio University in Tokyo, one of Japan's oldest higher education institutions. He has worked as a secretary at his father's office since March 2020 after leaving Mitsui & Co.
Kishida has been trying to provide an opportunity for Shotaro to eventually become his successor by exposing him to different scenes of the political arena, a source close to the premier said.
An aide to Kishida said that the appointment was "appropriate" in consideration of Shotaro's "character and ability," adding that it is "discriminatory to criticize him just because he is the eldest son."
Critics say hereditary politics continues to be prevalent in Japan and shows few signs of abating, as many young people are less interested in becoming lawmakers due largely to a series of scandals surrounding politicians.