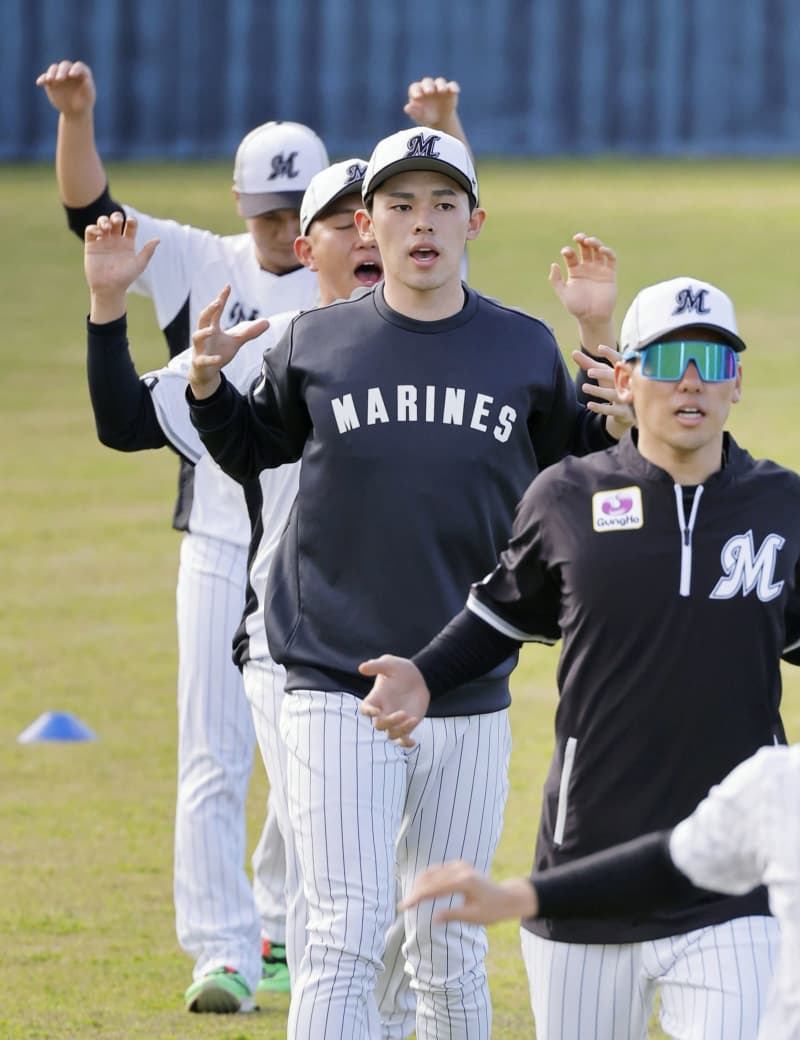 Japanese pro baseball's first day of official training began Wednesday across southern Japan amid relaxed coronavirus countermeasures and an air of anticipation ahead of March's World Baseball Classic.
Samurai Japan, which will begin its WBC training camp in Miyazaki on Feb. 17, is expected to field a dream team led by MLB stars Yu Darvish and Shohei Ohtani and including Japan's youngest perfect-game pitcher, Roki Sasaki, and its youngest Triple Crown-winning slugger, Munetaka Murakami.
Sasaki's Lotte Marines and Murakami's Central League champion Yakult Swallows were among the 11 teams opening their camps on Japan's traditional Feb. 1 starting day. The Pacific League's Seibu Lions are breaking with tradition and not opening their camp until Monday.
With the classification of the coronavirus to be relaxed by law from May 8, teams are moving to reopen some access to players and camps that began to be restricted at the start of the pandemic in 2020.
Teams will allow players to sign autographs under certain conditions, while 11 of the 12 teams have lifted their limits on the number of fans visiting their camps.
Only the Swallows will limit attendance, admitting up to 7,000 a day to their camp in Urasoe, Okinawa Prefecture, while all the teams will stop requiring fans to pre-register before visiting.
Shunta Sakamoto, a 22-year-old university student from Fukui Prefecture, who was wearing a Roki Sasaki shirt, summed up the mood at the Marines' camp.
"I'm happy to be able to see the players up close," Sakamoto said. "If I can get an autograph, that would be the greatest."