By Ilaria Grasso Macola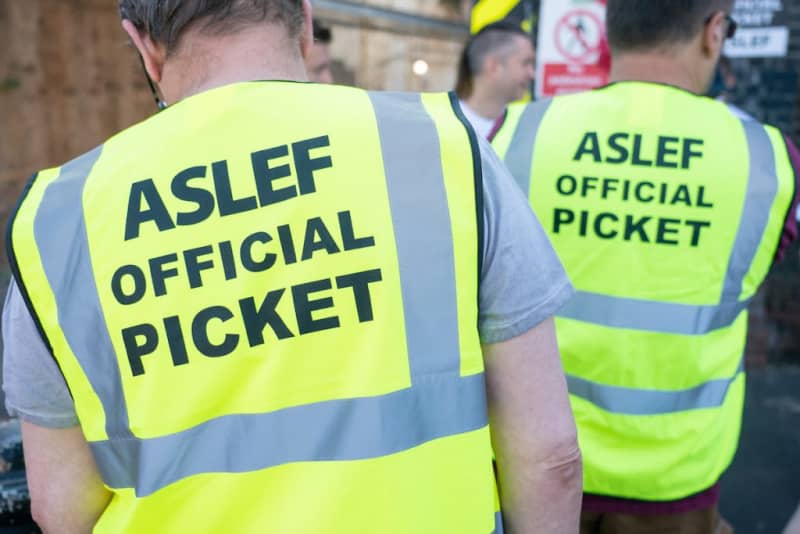 A resolution to the dispute between train drivers and operators is "further away than when we started," according to rail union Aslef.
Around 12,500 Aslef members at 15 companies are on strike today as part of a ongoing dispute over pay and jobs, joining hundreds of thousands of workersin what is considered the biggest day of strike action in over a decade.
Aslef, which represents train drivers, will also walk out again on Friday alongside other striking workers represented by fellow rail union RMT.
General secretary Mick Whelan told the PA news agency that an offer put forward by the Rail Delivery Group (RDG) – which negotiates on behalf of train operators – earlier this month actually made things worse.
"I think the bad faith non-offer that was put out to the press, not run through negotiation teams, and that threatened us with compulsory redundancies, has exacerbated an already difficult situation," Whelan said.
Aslef rejected an 8 per cent pay increase over two years, considering it "unacceptable" due to the many conditions attached to it – including compulsory Sunday working.
Union bosses have also said the offer was received after it was leaked to several newspapers.
For its part, the RDG has maintained the offer made was "fair and affordable in challenging times."
"Having made an initial offer which would have taken average driver salaries from £60,000 to nearly £65,000, we had hoped the ASLEF leadership would engage constructively to move talks forward, rather than staging more unnecessary strikes. We can only apologise for the disruption," a RDG spokesperson said last week.
The post Rail strikes: End is now 'further away' than when walkouts started, Aslef says appeared first on CityAM.