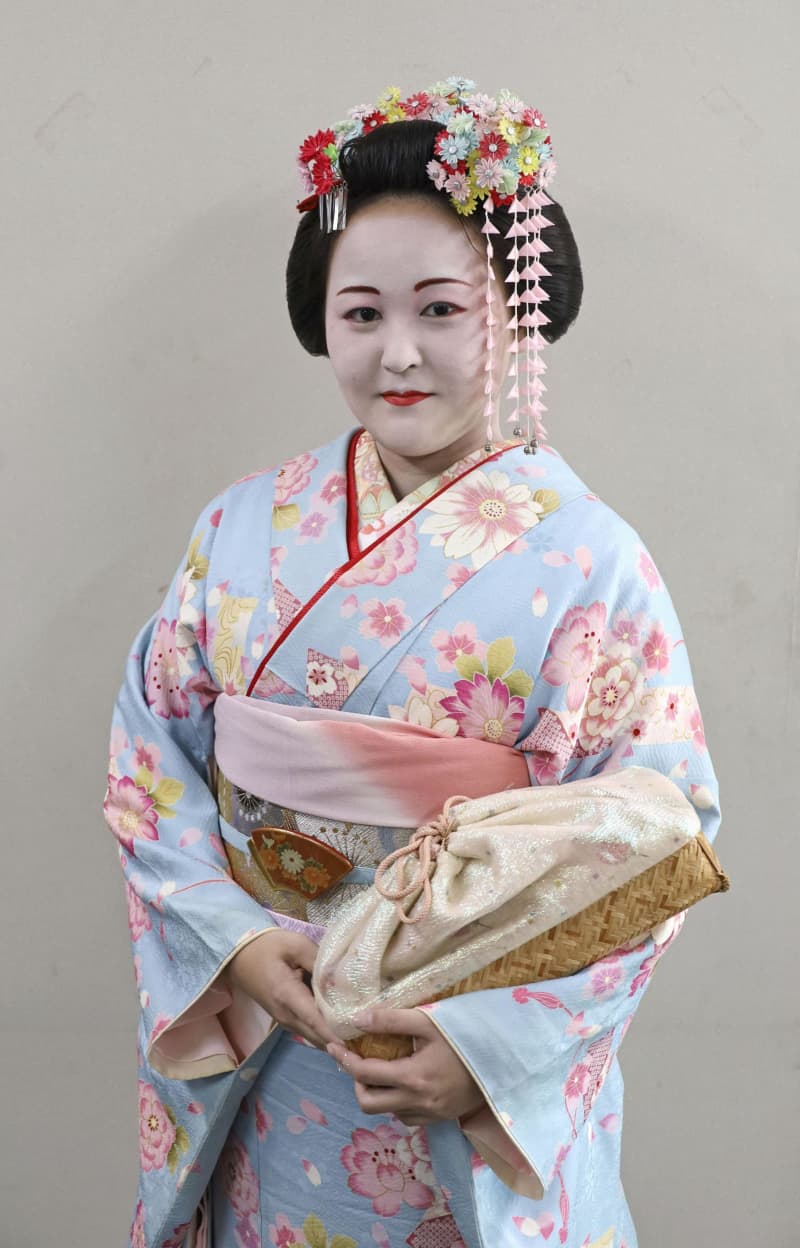 The famed hot spring city of Gero is continuing its program of hiring a woman to work at city hall while training as a "maiko," or apprentice geisha, in a bid to revive the iconic Japanese tradition and drum up tourism.
The hire, the second of its type in the unique local government project, is expected to work as a civil servant while learning dancing, singing and musical instruments for a maximum of three years.
In the 1970s, the city in the central prefecture of Gifu had more than 200 geishas and apprentices. But that number has declined, leaving only three at present, including Marika Takemoto, 23, the first to be hired under the program.
The city also says that past years have seen fewer tourists visiting in groups, which are generally geishas' customer base, shrinking opportunities for the kimono-clad women to display their graceful art.
Takemoto, a Tokyo native who was hired in 2021 as part of Gero's tourism division, said she admired the maiko and was also interested in revitalizing rural areas.
Takemoto has been focused on using social media to attract people to the hot spring resort which still retains vestiges of its ancient history.
As an apprentice maiko, she is learning etiquette, dancing and folk songs.
Being a state employee means she is unable to entertain private groups but she can perform in public. With the experience gained there and from her lessons, she can decide to continue on the path of a geisha after her time with the program ends.
"I appreciate the depth of culture as I learn the manners and customs of a geisha," says Takemoto.
"Novices are warmly welcomed. If there were more of us we could expand the types of performances we can offer and the things we can do. Let's liven things up together."
Tetsuya Tominaga, who is leading the program at Gero's tourism division, said that geisha history and culture are important and should be passed on.
The new hire starts in February and work in the program for three years at most.
"If anyone has an interest, I encourage you to take your first step," Tominaga said.