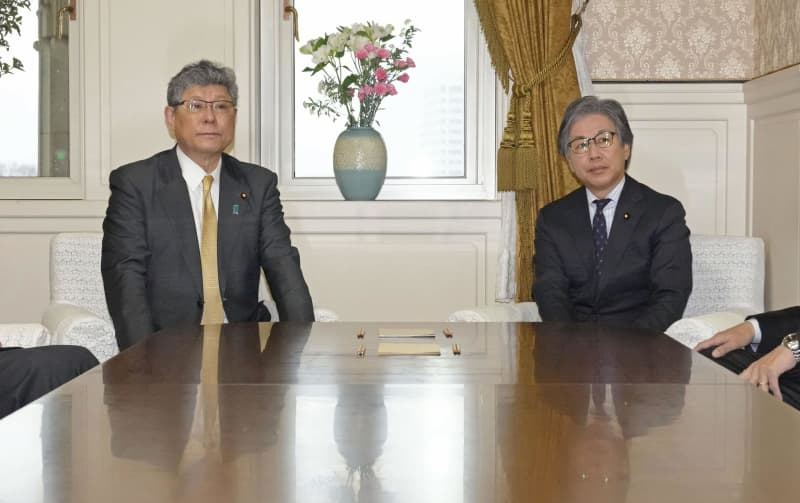 Japan's major political parties agreed Friday that the government's nominee for the next Bank of Japan governor will be presented to parliament on Tuesday to ensure a swift transition from incumbent Haruhiko Kuroda as his five-year term comes to an end.
Prime Minister Fumio Kishida will select a candidate to succeed Kuroda as financial markets become increasingly focused on whether the central bank will dial back monetary easing under a new leader. The government plans to submit its nominees for two deputy governors at the same time.
Kuroda's term ends on April 8 while his current deputies, Masayoshi Amamiya and Masazumi Wakatabe, are scheduled to leave their posts on March 19. Amamiya is seen as one of the strongest candidates to become the next governor.
Tsuyoshi Takagi, the Diet affairs chief of Kishida's Liberal Democratic Party, told his counterpart in the opposition Constitutional Democratic Party of Japan, Jun Azumi, about the schedule, with Azumi agreeing to the plan during their meeting.
Approval by the House of Representatives and the House of Councillors is required for the government to formally appoint a new governor and two new deputy governors.
The nominees will be presented to a meeting of the executives of the lower house steering committee on Tuesday. Once nominated, the candidates will explain their policy stances and answer questions from lawmakers in parliament.
The BOJ's policy of aggressive monetary easing has contrasted with major peers, such as the U.S. Federal Reserve and the European Central Bank, which have been raising interest rates to rein in soaring inflation.
Kuroda, who took the post a decade ago and was reappointed in 2018, has been an advocate of monetary easing to attain the BOJ's 2 percent inflation target stably. He made the central bank's accommodative policy a key pillar of the "Abenomics" economy-booster program led by former Prime Minister Shinzo Abe.