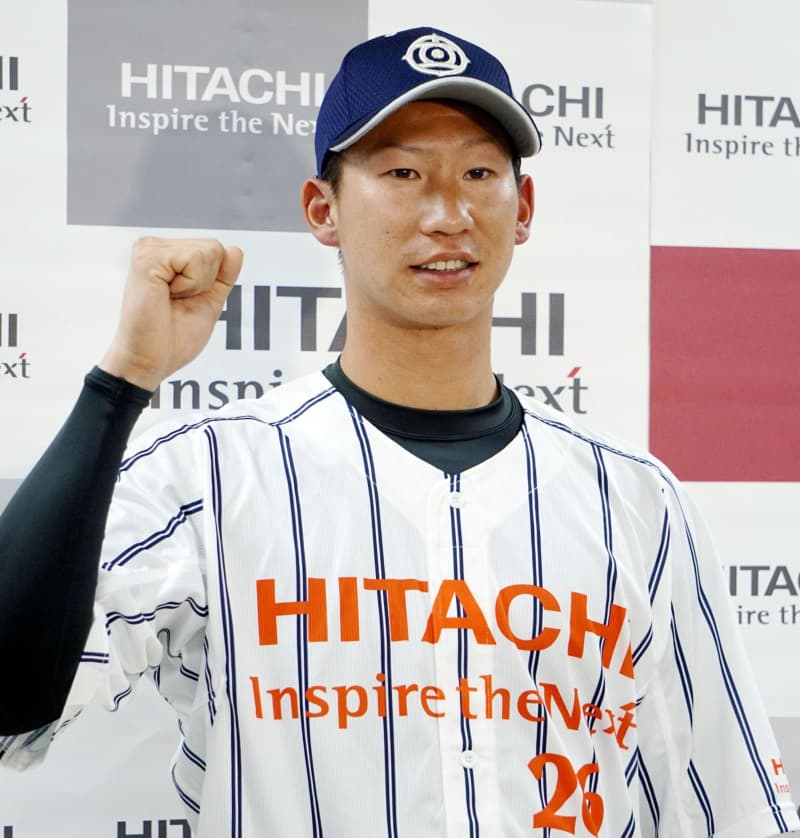 A talented Japan-based outfielder who will play for China in the upcoming World Baseball Classic does not speak Chinese or know what the Chinese team is like but hopes to impress teammates with his bat and glove.
Yusuke Masago, now with the Hitachi corporate club after playing in 180 games for the SoftBank Hawks until last season, said Monday he looks forward to facing Japan's star-studded team led by Shohei Ohtani in China's WBC opener on March 9 at Tokyo Dome.
"They are all top players. I'm honored to face them," the 28-year-old said in Hitachi, Ibaraki Prefecture, referring to the China-Japan game. "I want to give it all I've got."
Masago, whose father is Chinese and mother half-Japanese and half-Chinese, revealed that he was surprised to get an offer from China to play in the WBC.
"But I felt like taking on a big challenge," Masago said. "There will be no change to what I do, to play baseball, so I'm not worried."
China will also play South Korea, Australia and the Czech Republic in round-robin Pool B. The top two teams from each pool advance to the quarterfinals.
For the Hawks, Masago batted .219 with three home runs and 16 RBIs between 2017 and 2022 before being released late last year.