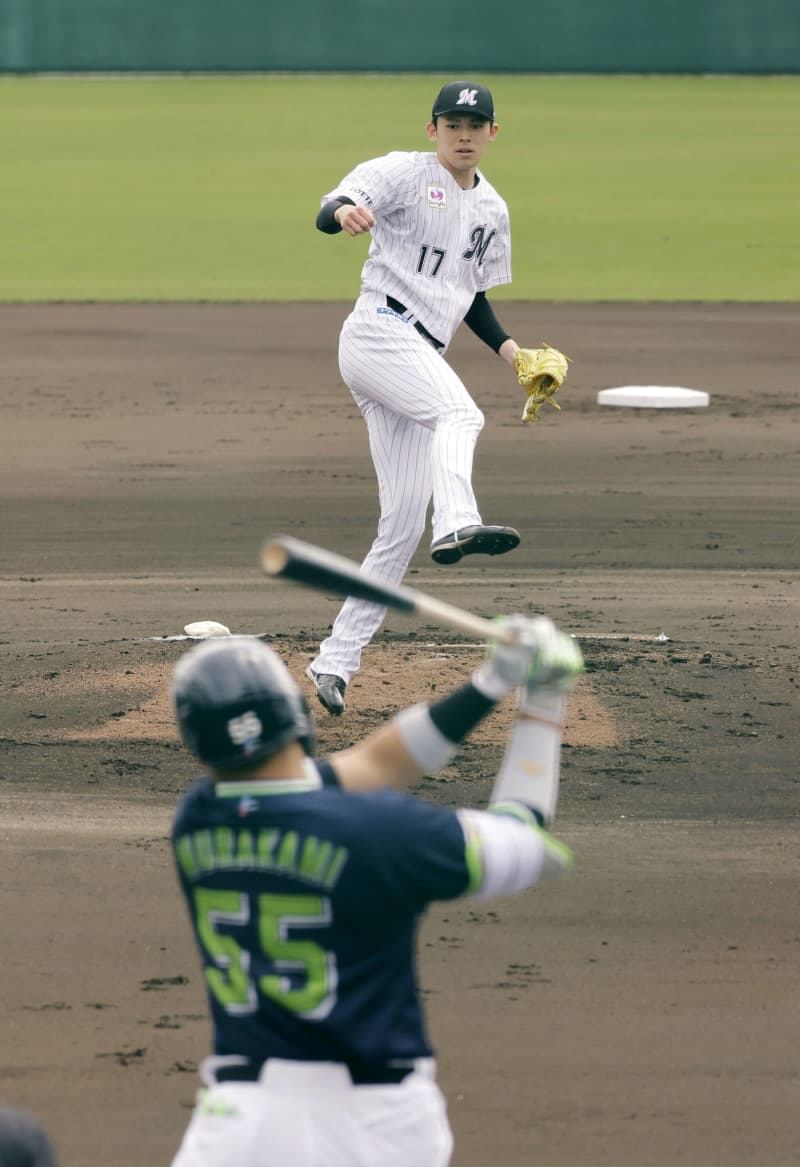 Two days before Japan's national team WBC training camp opens, Samurai Japan's biggest young stars, pitcher Roki Sasaki and slugger Munetaka Murakami, faced off in a spring training practice game Wednesday.
Sasaki, Japan's youngest perfect-game pitcher, struck out Murakami, the youngest to win a Japanese batting Triple Crown, in a game between Sasaki's Lotte Marines and Murakami's Yakult Swallows.
The 21-year-old Sasaki allowed one hit in two scoreless innings with five swinging strikeouts. He struck out Murakami, 23, who hit 56 home runs last season, on a 160-kilometers (99.4-miles)-per-hour powerful low-inside pitch.
"It's a practice game, but I still don't want anyone hitting a home run off me," Sasaki said at the Marines spring training camp in Okinawa Prefecture.
"For a first game, my overall balance was good, I was able to pitch well."
Sasaki has shown no signs of trouble adapting to the slicker MLB ball used in the WBC and which he threw in the game to get ready for the tournament.
"He's on track," said Lotte manager and former MLB pitcher Masato Yoshii, who will serve as Japan's WBC pitching coach.
Sasaki is scheduled to depart for Miyazaki Prefecture on Thursday, where Japan's training camp for the March 8-21 tourney will open Friday.
"I've been able to prepare well," Sasaki said. "As we approach the real competition, I want to get in a lot more good practice."