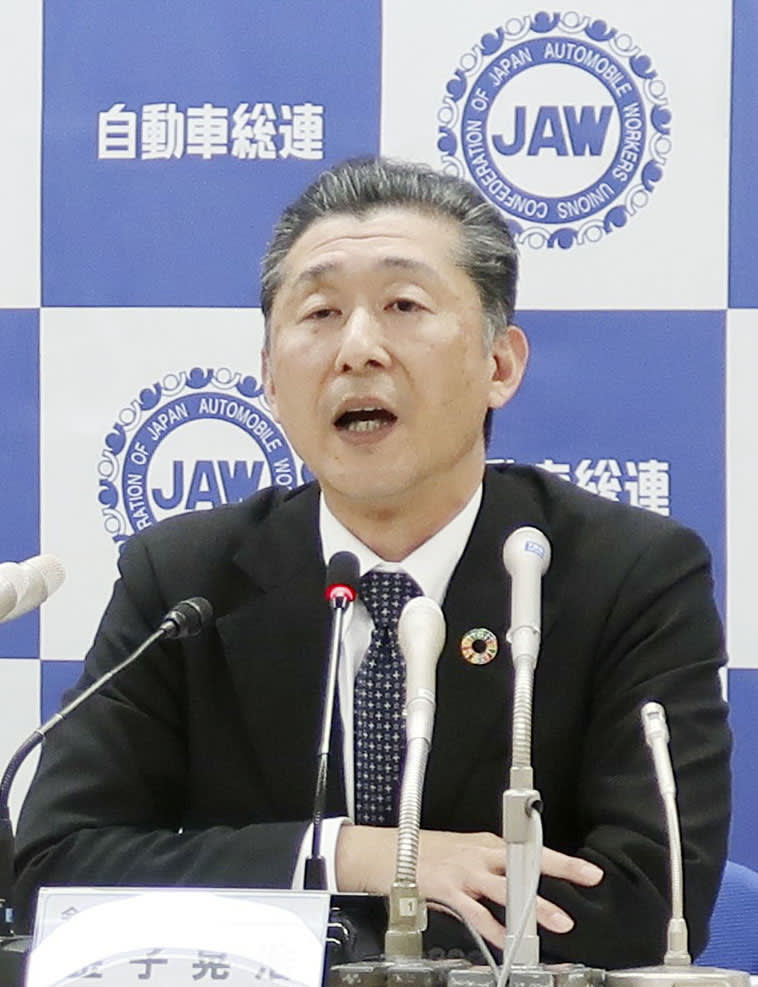 Labor unions representing workers at Japan's eight major automakers pressed for the highest-level wage raises in years on Wednesday, eyeing significant pay hikes to offset the impact of high inflation.
Toyota Motor Corp.'s union is demanding what it says will be the highest-level wage raise in 20 years for an average worker but did not disclose specific amounts.
Honda Motor Co.'s union is calling for 19,000 yen ($140) in the total monthly pay increase, including a 12,500 yen rise in the basic pay scale, both the highest in 30 years.
Nissan Motor Co.'s union is demanding an increase of 12,000 yen in monthly pay on average, the highest level since 2005 while pushing for an annual bonus totaling 5.5 months of pay.
Altogether, six of the eight automakers have made higher demands than last year's so-called shunto spring negotiations between unions and management.
In the sprawling auto industry, wage increases at large automakers will have a cascading impact on smaller companies that supply parts and do other work for them.
"We have to make this year's shunto a turning point for Japan's economy and industry," Akihiro Kaneko, chairman of the Confederation of Japan Automobile Workers' Unions, said at a press briefing.
"There is a need for raising overall wages by the same amount or greater than" those for workers at major automakers, he added.
Rengo, or the Japanese Trade Union Confederation, is targeting a pay increase of around 5 percent during the current round of wage talks, the highest increase demanded by the group in 28 years.
It wants more than half of that increase to come from a base pay hike, with the remainder from a regular annual raise based on seniority.
Prime Minister Fumio Kishida has called on business leaders to deliver wage increases to offset rapid inflation.