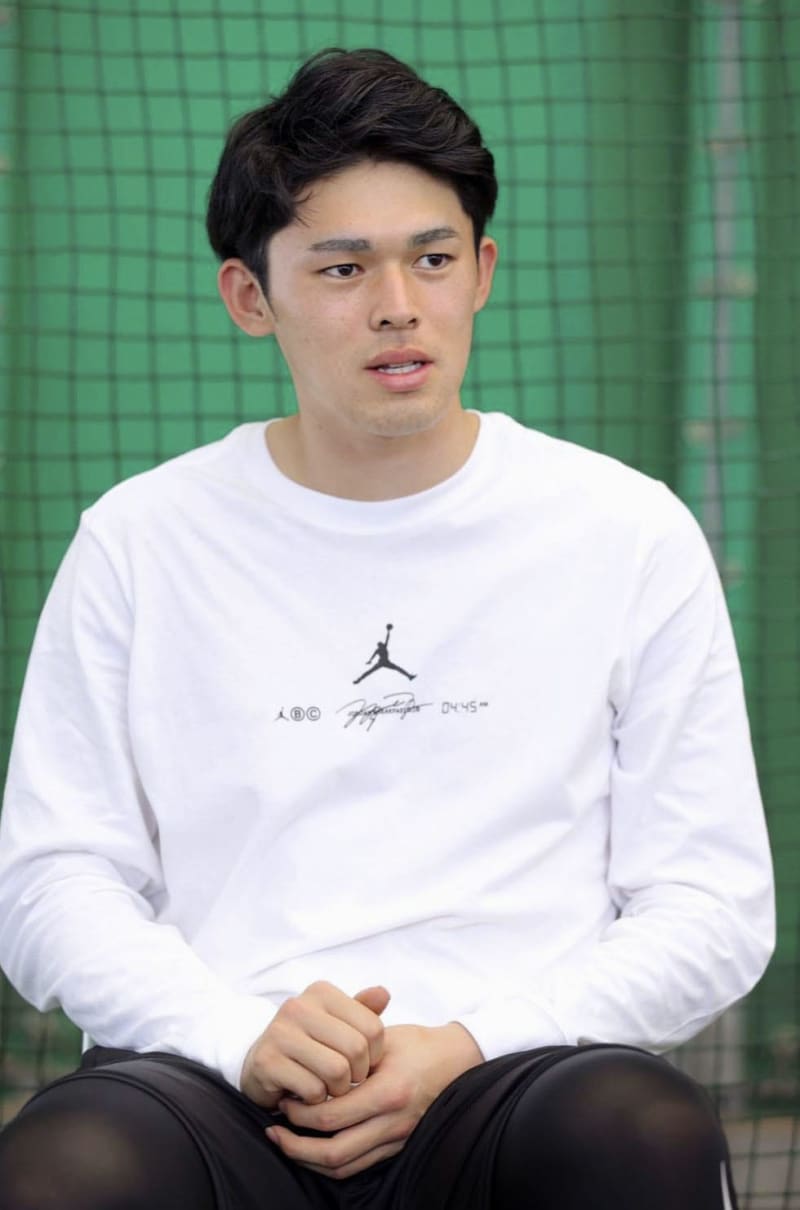 Fourteen years after Roki Sasaki watched Japan lift the 2009 World Baseball Classic trophy, the right-hander is now hoping to emulate the images he saw on TV as a 7-year-old as he joined Japan's training camp Friday.
The hardest-throwing pitcher in Japan, Sasaki was an obvious choice for manager Hideki Kuriyama's 2023 Samurai Japan WBC squad. Although Sasaki said he is as prepared as can be at this stage and has practiced without any hint of injury, he admitted to being concerned about the March tournament.
"Mostly, I feel anxiety," he said in a recent interview in Okinawa Prefecture.
"The Hinomaru flag on your uniform weighs on you. The quality of opposing batters is also going to be quite high, and I haven't done that much in my career."
Last year, Sasaki became the youngest pitcher to throw a perfect game in Japanese pro baseball. But in three years as a pro, he has yet to pitch the 143 innings needed to qualify for a season's ERA title in Japan.
The Pacific League's Chiba Lotte Marines have carefully worked to build up his strength and ability to recover from the arm and shoulder inflammation that comes with pitching.
One person involved in Sasaki's slow development program is former MLB pitcher Masato Yoshii, the Marines manager from this season and Japan's WBC pitching coach.
"It's a huge reassurance that someone I've been with for one or two years is going to be close by," Sasaki said. "From a mental standpoint, it'll be easier than with someone I don't know."
The tournament, too, is something he is familiar with. Like the current generation of pros from around the world, Sasaki grew up with the WBC, which began as a novelty in 2006, when Japan won the inaugural championship.
"The 2009 tourney left a particularly lasting impression," he said. "Japan progressed through a serious high-level competition, and the players looked so cool winning it."
Sasaki said at the time he could not picture himself someday playing for Japan, but that changed over the winter.
"I was just finishing a workout when I got a call from a phone number I didn't recognize," Sasaki said. "I was wondering whether I should answer, but it was Kuriyama-san. He said, 'I want to compete together with you. If you perform as you normally do, we'll defeat our opponents.'"
"I have absolutely no idea in what role I'll be used, but whatever it is, the important thing will be to focus on one batter at a time and put zeroes on the scoreboard. That's how I want to compete, and I want to savor it."
Whether or not he succeeds on the mound, the 21-year-old right-hander said his own results are secondary.
"The team's wins and losses are what really matters," Sasaki said. "If I get lit up but we win, I'm good with that. If I'm lights out, and we lose, that will be a bitter disappointment."