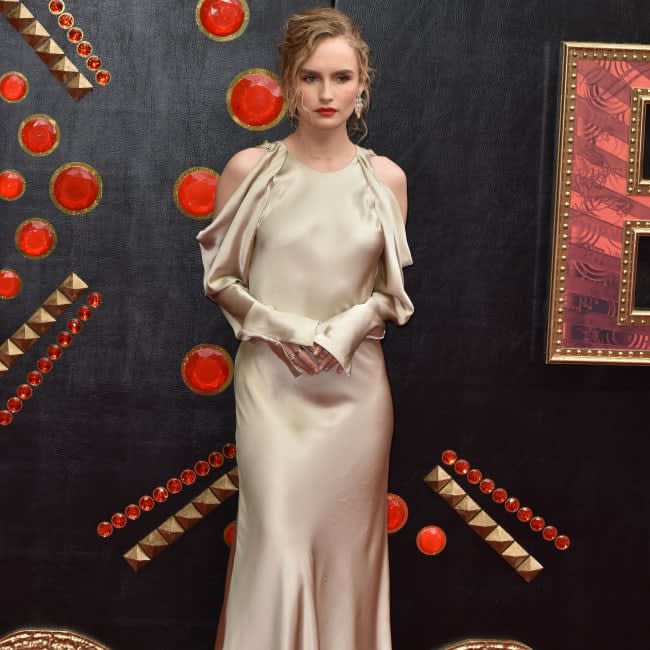 'Elvis' actress Olivia DeJonge and La Toya Jackson are the latest famous faces to pay tribute to Lisa Marie Presley.
Olivia, 24, who played Lisa Marie's mum Priscilla, 77, in Baz Luhrmann's biopic about her dad, said on her Instagram Stories on Friday (13.01.23) she was "shattered" over the death of Elvis' only child a day earlier after she suffered two heart attacks.
She added: "Privileged to have felt her magnificent presence. And forever indebted to her, for the kindness and support she showed me, and the entire Elvis family.
"All of my love to Priscilla, Riley, Harper and Finley."
La Toya, 66, said she will hold her former sister-in-law Lisa Marie in her heart "forever" after she got to know her when she was married to her brother Michael Jackson from 1994 to 1996.
She also said on Instagram on Friday: "We miss you, Lisa. You will forever be in our hearts, I will never forget how much you shared the love you had for my brother with me! I thank you for being so honest, courageous and explicit with your love."
'Extra' host Billy Bush, 51, told People on Friday he was left devastated after conducting one of Lisa Marie's final interviews.
He said about chatting with the late singer less than 48 hours before her death:
"It feels awful. I feel my heart is very heavy for pretty much anyone in pain."
Billy – who spoke to Lisa Marie at the 2023 Golden Globes red carpet at the Beverly Hills Hilton on Tuesday evening where she was supporting Austin Butler, 31, for his nomination for best actor in a drama for his portrayal of Elvis in Baz's film – also told Fox LA on Friday about the interview: "She was very uneven in her balance.
"The speech was very slow. And, definitely, when the interview was over, I turned to my producer next to me and said, 'Something's off here'."
Lisa Marie, who is survived by her mum and three daughters Riley, 33, and 14-year-old twins, Finley and Harper, will be buried beside her son Benjamin Keough, who died by suicide in 2020 aged 27 and her dad Elvis – who died on 16 August, 1977, aged 42 – at his Graceland estate.